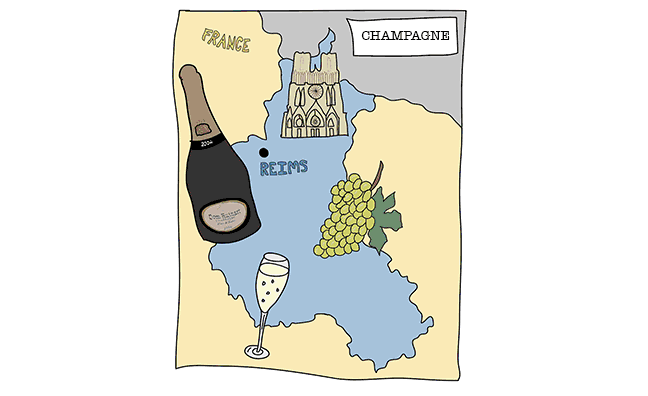 Day six.  What can I say about day six except that it was just perfect.*  We did a day trip to Champagne and what an experience it was!!  We caught the TGV at the Gare de l'Est station and had round trip tickets to Reims.  We were supposed to change trains at the Champagne-Ardenne station but we got off there and caught a cab to Ruinart which was about 15 minutes away from the station.
The tour and tasting at Ruinart is 70€ per person and lasts about two hours. It is limited to ten guests.  I highly recommend this experience.  Our tour guide was charming and did our tour in English (with some French thrown in for a Brazilian couple who spoke a little French but no English).
Learned on the tour – Ruinart was founded in 1729 and is the very first Champagne house to exist.  It is famous for its crayères (chalk caves) which you have the opportunity to tour.
Here we are walking down to the first level of crayères where the wine is aged.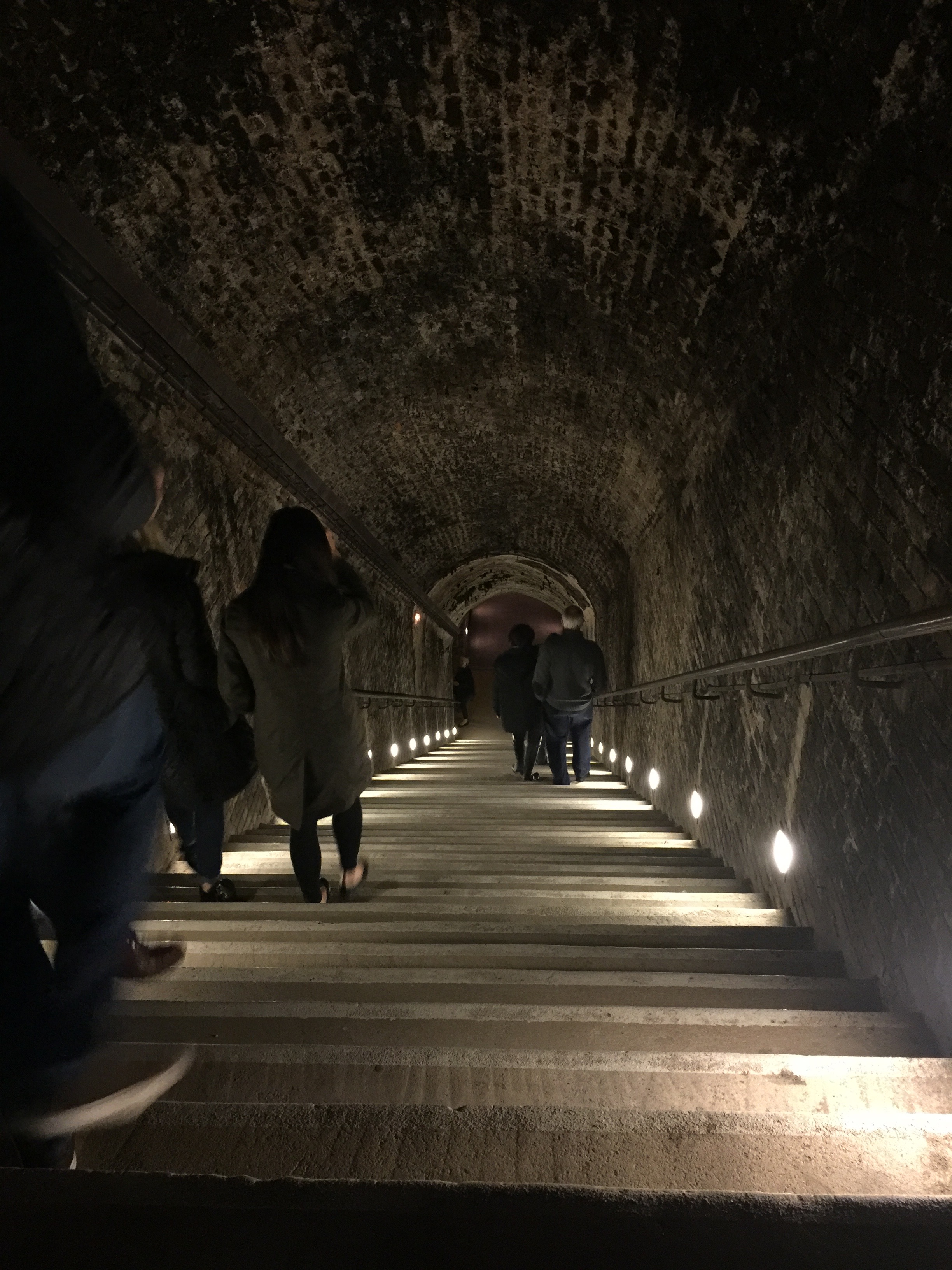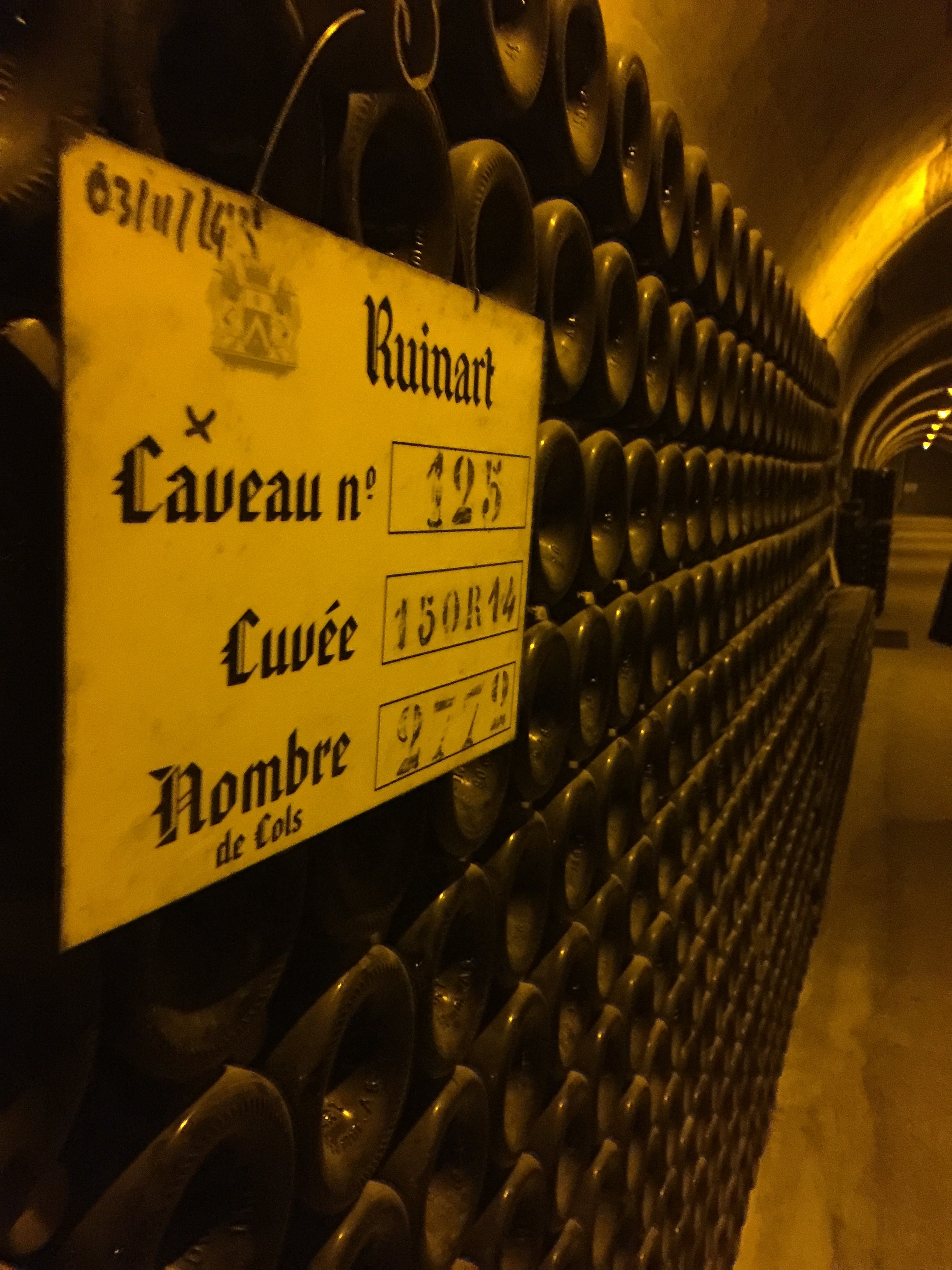 The caves were created in Roman times when the chalk was mined in quarries for use as building material.  In 1768, Nichlas Ruinart purchased 8 kilometers of these quarries.  Later they would be linked together by tunnels creating an underground world totaling around 125 miles of caves and tunnels.  Inside, the caves are the perfect humidity and temperature for aging champagne.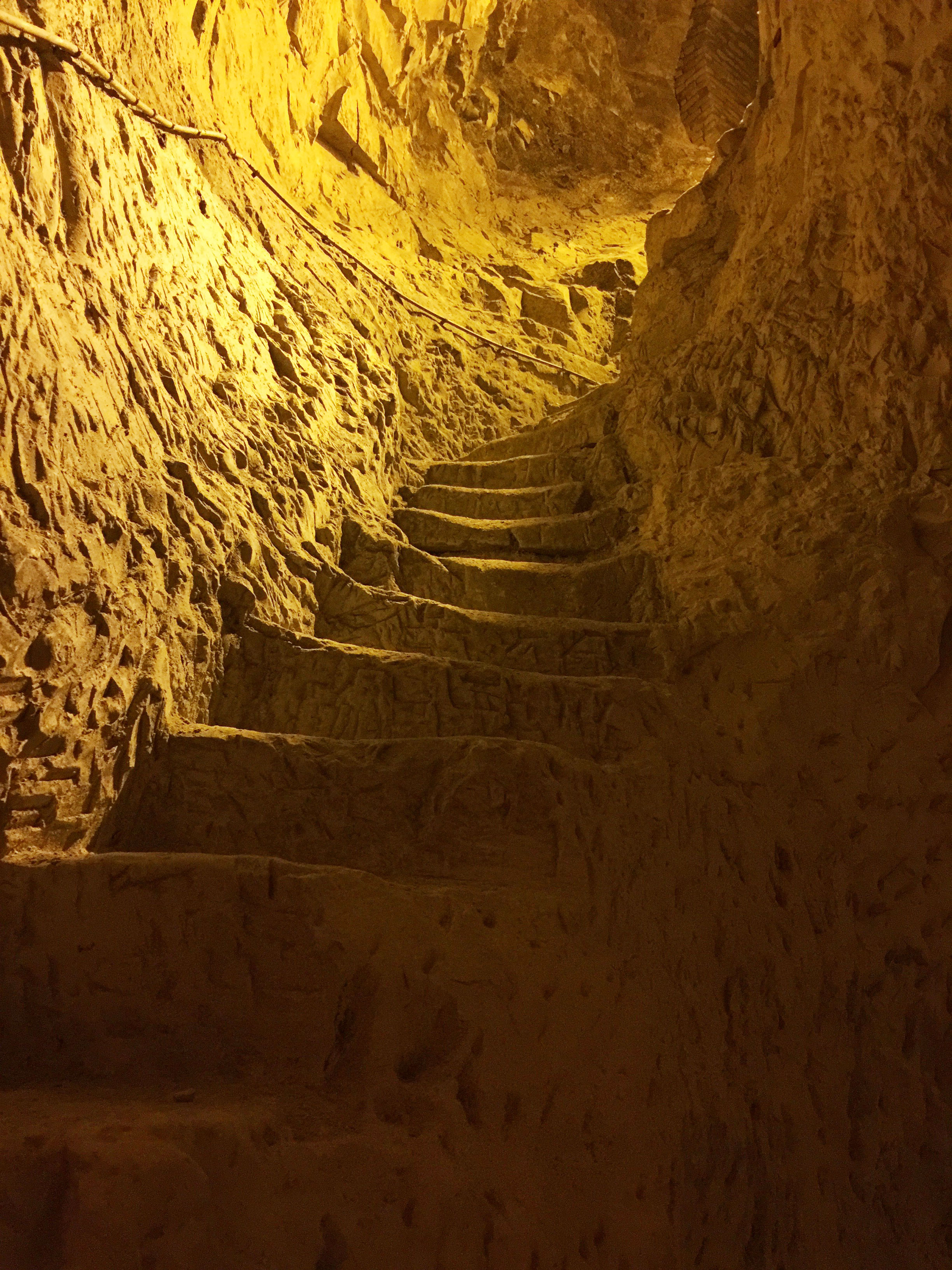 The war-torn history of Reims (and Ruinart) is unbelievable.  I highly recommend reading Don and Perie Kladstrup's book Champagne prior to a visit to the region.
After our tour of the caves, we moved on to the tasting.  We sampled two nonvintage champagnes – a Blanc de Blancs and a Rose as well as the 2004 Blanc de Blancs and the 2002 Rose.
They were all enjoyable but the 2004 Blanc de Blancs was the clear winner!  It had beautiful bubbles, was fairly delicate and definitely evolved with a little time and exposure to air almost turning into a still wine by the end of the tasting.  It would pair beautifully with fish or poultry.
Like I said, it was a great experience.  It was our only wine tasting of the trip but if you were looking to do another you might want to find one that focuses more on the production of the champagne as the emphasis here was clearly more on the caves and the history (as well as the superb tasting experience).  It was the perfect foray into what came next — lunch at Le Parc at Les Crayères a.k.a. heaven!
_________________
*Ok – there was a minor imperfection on route to the Gare de l'Est which I mention as a warning to anyone riding the Metro who does not know the law of the land.  Apparently you have to hang on to your ticket in Paris until you exit the station.  My husband threw out his ticket after entering the metro station (so he wouldn't intermingle with unused tickets) and there was a check point as we were exiting the train.  There is a fairly hefty fine if you don't have a ticket (they think your turnstile jumped) but he managed to talk his way out of it.  Word to the wise – hang on to those tickets folks!!