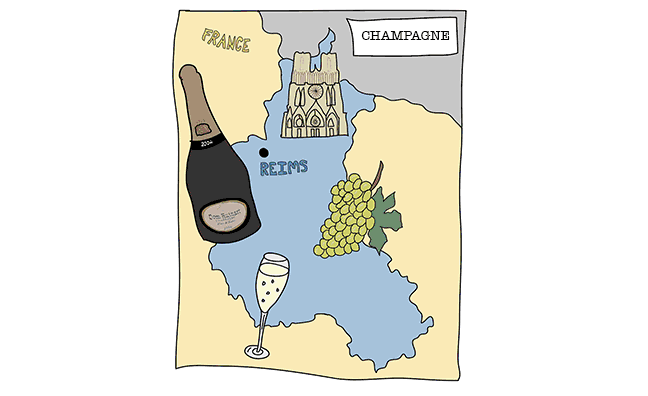 Here we go — BEST MEAL EVER.
After a wonderful tour and tasting at Ruinart (Part One) we made the short walk to Les Crayères where the restaurant Le Parc is located.   Le Parc is a two star Michelin restaurant headed up by Chef Philippe Mille who has worked with the likes of Yannick Alléno and Frédéric Anton.
It was, quite simply, everything I had hoped it would be and more.  I know that a perfect dining experience is the confluence of many different factors all coming together at once and it happened on this cloudy, cool day in October to bring us our favorite meal to date.  Anywhere.
The hotel and grounds are quite beautiful.  It was the perfect weather for a glorious meal.
When we arrived they asked if we would like to start with a drink in the salon.  Why of course.  They seated us in this beautiful room with views of the changing foliage.  The salon has a full bar but when in Champagne . . . They rolled over the champagne cart over and we chose two glasses of the Salon Blanc de Blancs Le Mesnil-sur-Oger 2002 which had just been released.   It was spectacular.
It was served with parmesan crackers and was followed by a plate of amuses which consisted of beef tartare, crab mousse, creamy and crispy parsnip and a foie gras terrine.  Every bite was perfect and beautifully executed.
After finishing our amuses and champagne we moved to the dining room.  It was quite formal in appearance but very relaxed and friendly when it came to service.  There are several menu options which include a three-course 69€ menu, a five-course 120€ menu, 180€ chef's menu or a 240€ truffle menu.  They also have a REALLY expensive à la carte menu (70-90€ for starters???) which I found odd given the relative value of the various tasting menus.  I have seen this type of pricing at other places (such as Lameloise in Burgundy) and I am not sure what the advantage would ever be to order à la carte.  Anyway, we choose to go with the five course menu and the wine pairing (210€ included the pairing).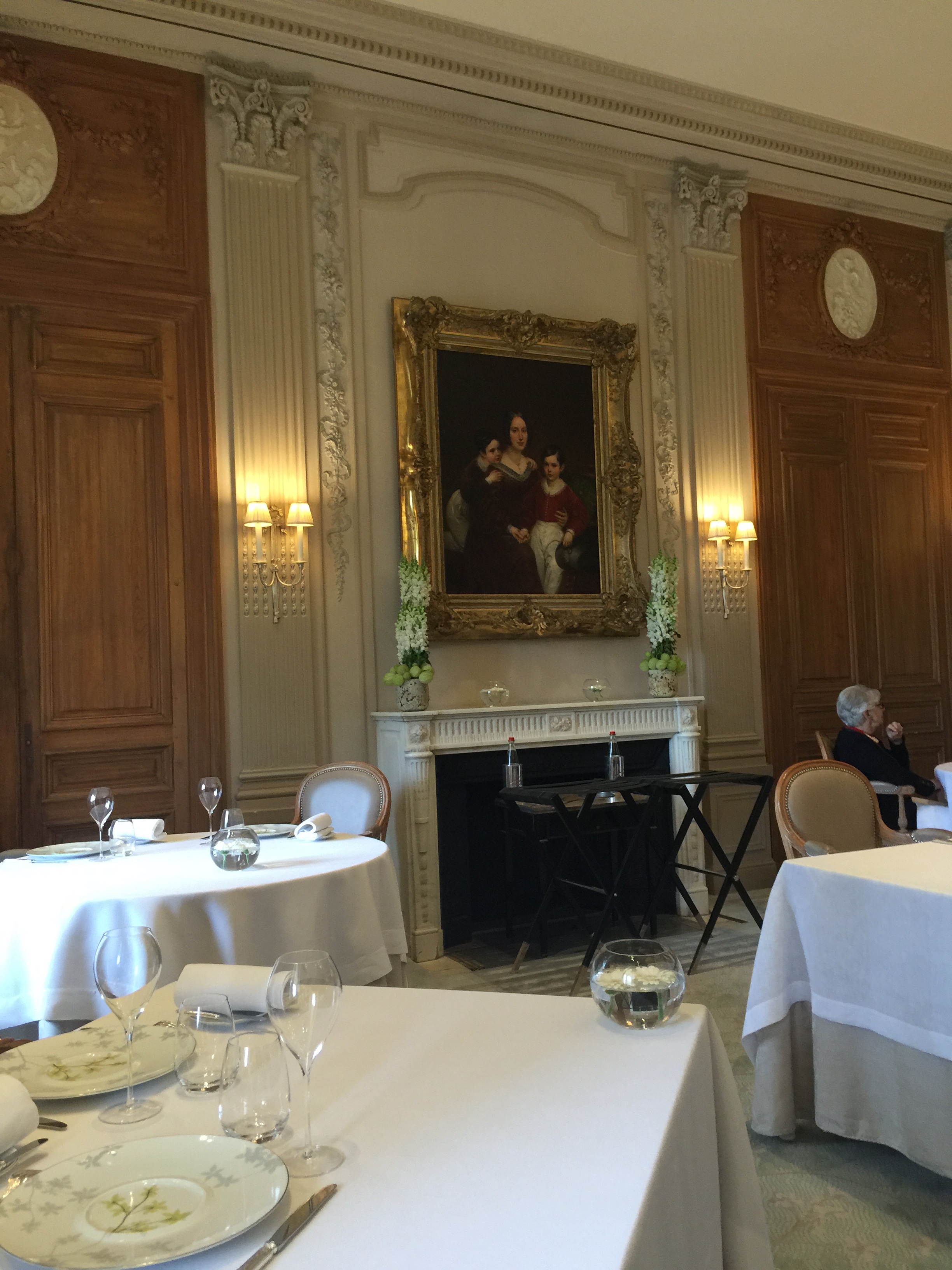 The bread offering which you can barely see on a tray in the photo above was fantastic.  It was hard to stop eating it as the tray came swooping by anytime our bread plate was empty.
The second amuse to arrive was a pumpkin and mango sabayon with a little savory crunch.  Light and bright and wonderful.
It was followed by a smoked haddock soup with saffron and  medallions of caramelized potatoes.  This, and the pumpkin amuse, was paired with a dry Alsatian Riesling (one of my favorite wines).  The soup was decadent and the haddock was smoky divineness.  The wine was perfect with this dish.
The fish course was a beautifully poached piece of cod in a gorgeous vegetable broth of multi-colored cauliflower, shallots and pepper, diced apple, briny sea beans  and crispy rye croutons.  It was paired with a lovely Chassagne-Montrachet (one of my favorite wines).  Perfection.
Then came the PIGEON.  This is it.  Simply the best dish I have ever eaten anywhere.  When the plate was first presented I thought the pigeon was the postage stamp size piece of meat on the right size of the plate and that the object on the left side of the plate was some sort of stone.  I am all for small portions (quality over quantity) but even I was a bit disappointed.  But no!  The object I was mistaking for a smooth stone was in fact a deboned pigeon and foie gras terrine that was covered in a bordelaise gelée.  Dear god was this good.  I actually felt like time was slowing down as I ate this.  I joked that I was "yoga-eating" – trying to be as much in the moment as possible hoping it would never end.  Chef Philippe Mille medaled in the prestigious Bocuse d'Or with this dish (grouse instead of pigeon but otherwise the same).
Also on the plate was a celeriac puree, a sweet potato puree and a parsnip puree with a confit of pigeon and perfect baby vegetables.  This masterpiece was paired with a full-bodied Gigondas (one of my favorite wines).
The pigeon of my dreams (have I mentioned I basically don't eat meat??) was followed by a composed cheese course consisting a perfect slice of brie, bread crisp, fruit puree and herbed walnuts.  Excellent but the pigeon won (and cheese usually always wins with me).  This course was paired with a dessert wine which I do not remember (dessert wines are not my favorite thing but this one hit the spot).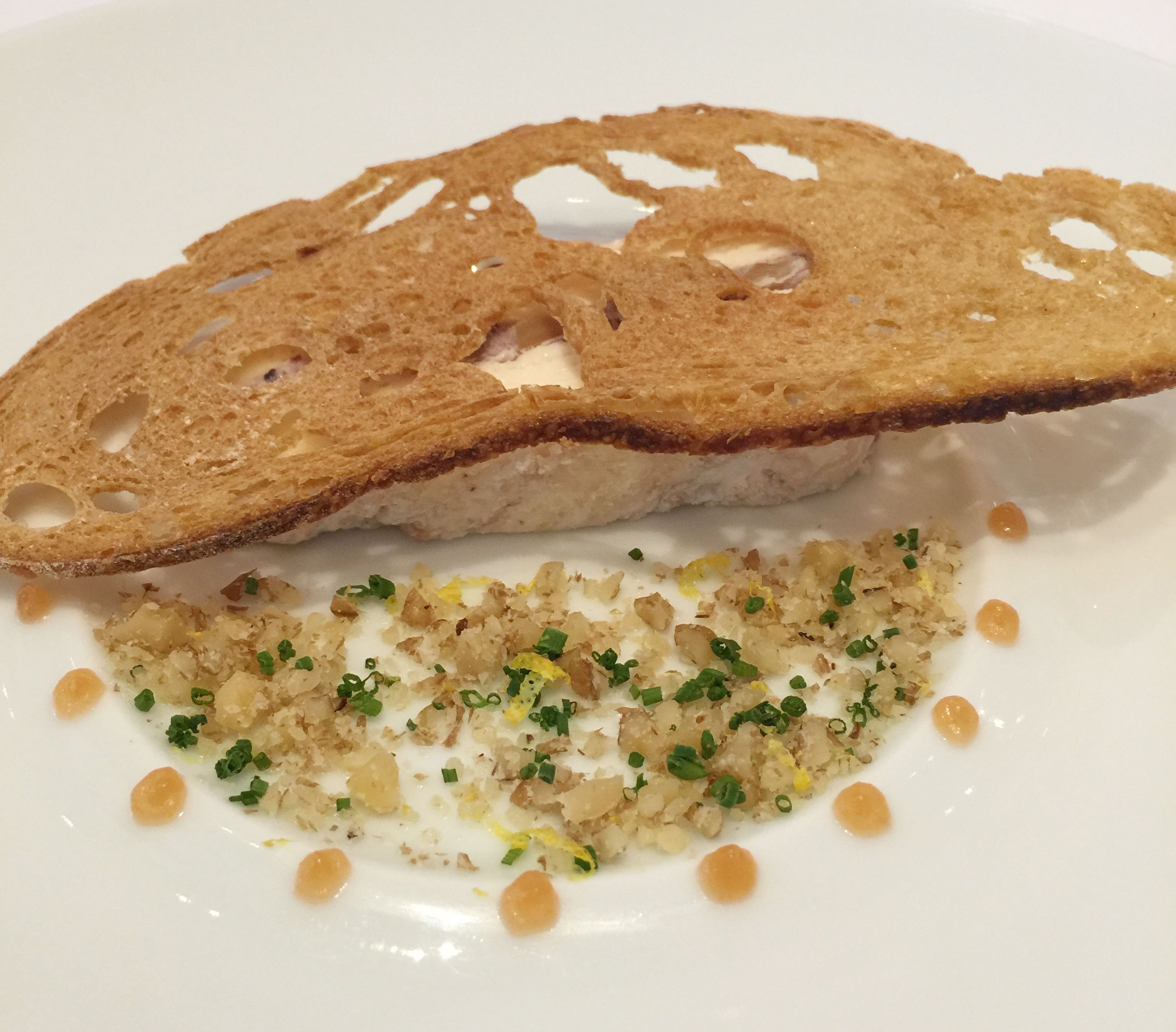 After the cheese was a squash sorbet with yuzu.  It really did serve as a bright palate cleanser and refresher which is good because of course there is more!
The dessert was a lemon soufflé which was topped off with gin.  Mercy!!
They invited us to have our coffee in a different room in the salon (great coffee offerings by the way) and we added a couple of glasses of cognac as a final florish.  Mignardises (of course) appeared with the coffee and cognac.  All aspects of this meal were spot on.  We really cannot remember a better experience anywhere.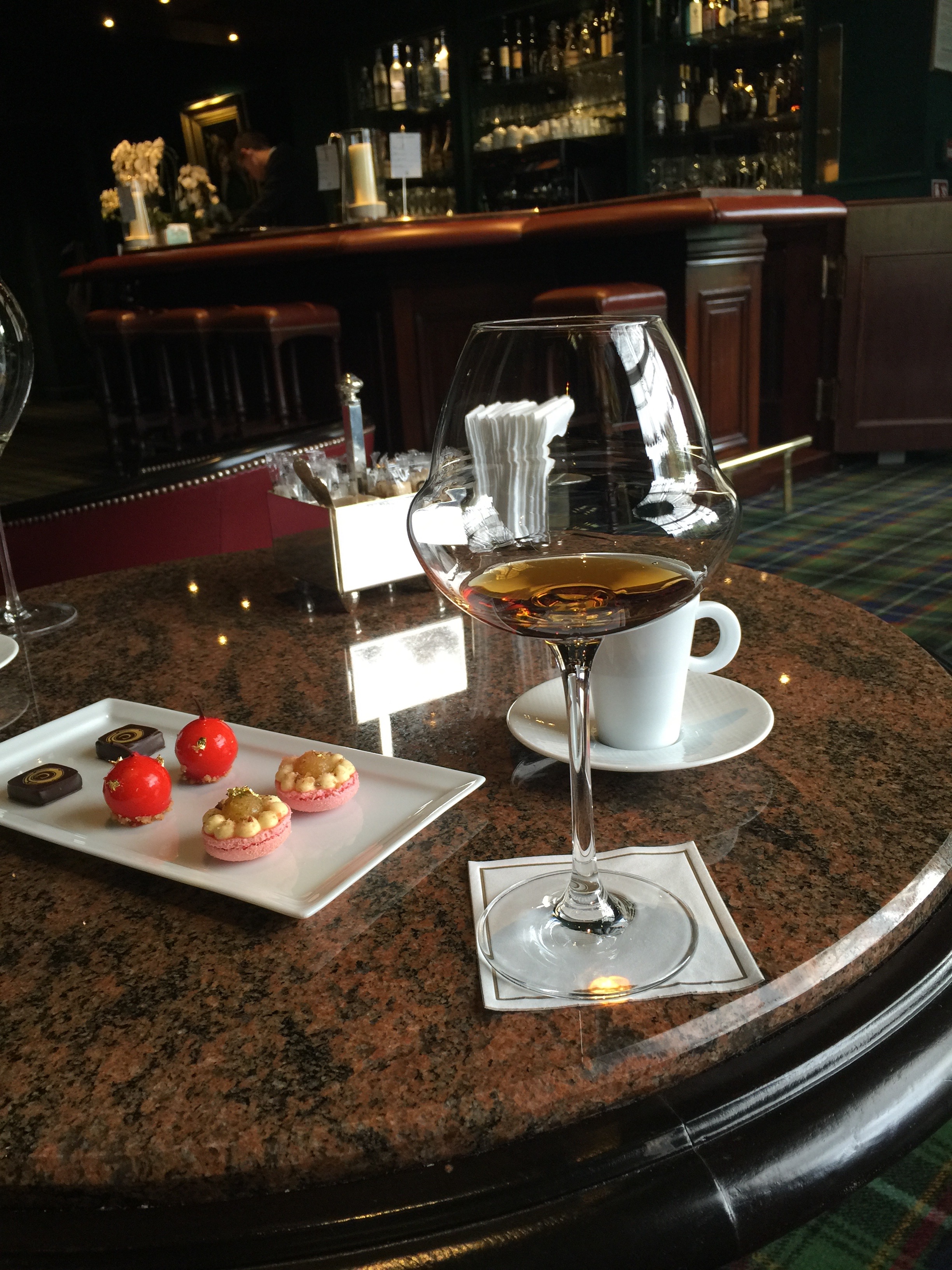 After lunch we took a cab into Reims and explored the stunning Notre-Dame Cathedral of Reims.  Then we hoped on the TGV and in 45 minutes were back Paris.  La perfection!
(I know that we got lucky and that all the pieces came together perfectly for us on this particular day and you cannot judge based solely on one meal but I have to say that this experience was SO much better than any three star places we've been to in the US. Give this guy a third star!!)