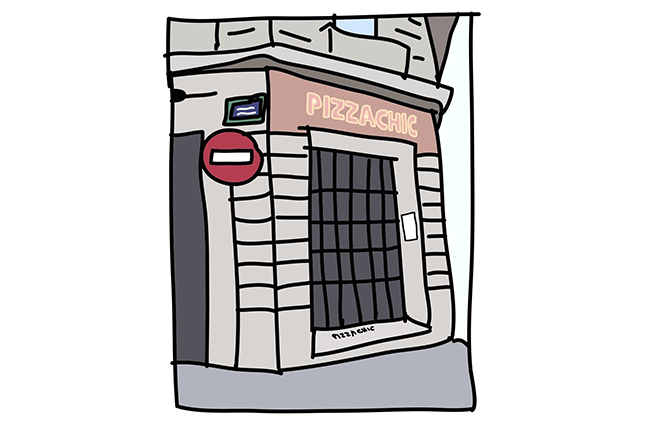 So you have literally the best meal you have ever had – BEST MEAL EVER! – and you return to Paris.  How does one follow this meal?  We had no plans for the evening.  Fasting was an option (not sure if skipping dinner is actually a fast if you've eaten the way we did at lunch but I digress) but that was not the way we rolled this particular evening.  We were staying in the 6th and had walked by Pizza Chic a bunch of times (corner of Rue Cassette and Rue de Mézières).  It was always mobbed and the pizza (as we strolled by) looked pretty damn good.  But pizza in Paris?  And the name – Pizza Chic.  Worst name ever? (No – there is a restaurant near us in Boston called Pasta Beach.  That is the worst name ever for a restaurant.  Sorry – I digress again).  But my husband loves pizza and I am thinking a nice salad would hit the spot so Pizza Chic it is.  One does need a reservation at Pizza Chic.  This place really is popular.  We snagged a table at 9:30.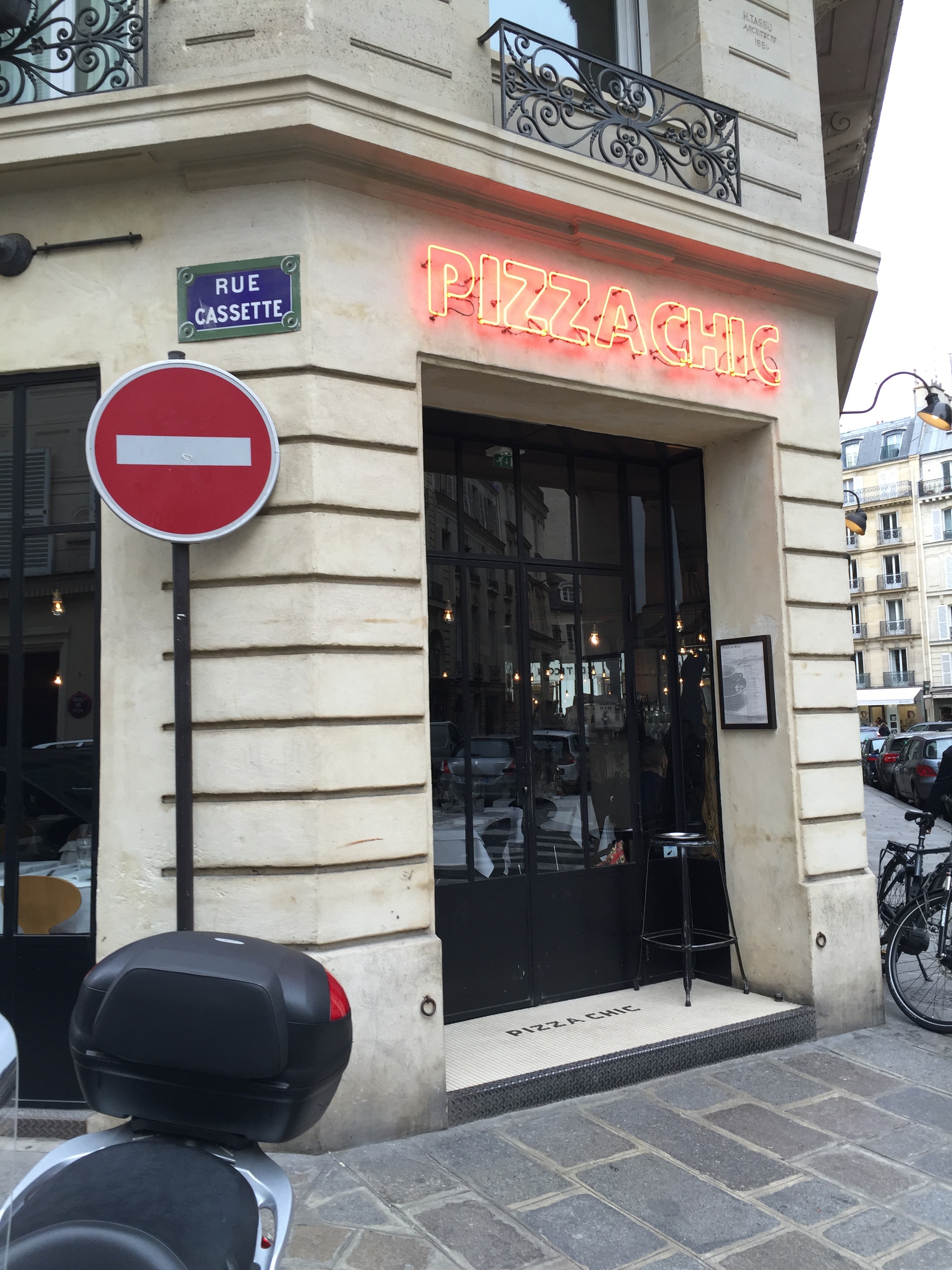 The interior is industrial cool and the servers are very hip (and extremely friendly).  See the man bun?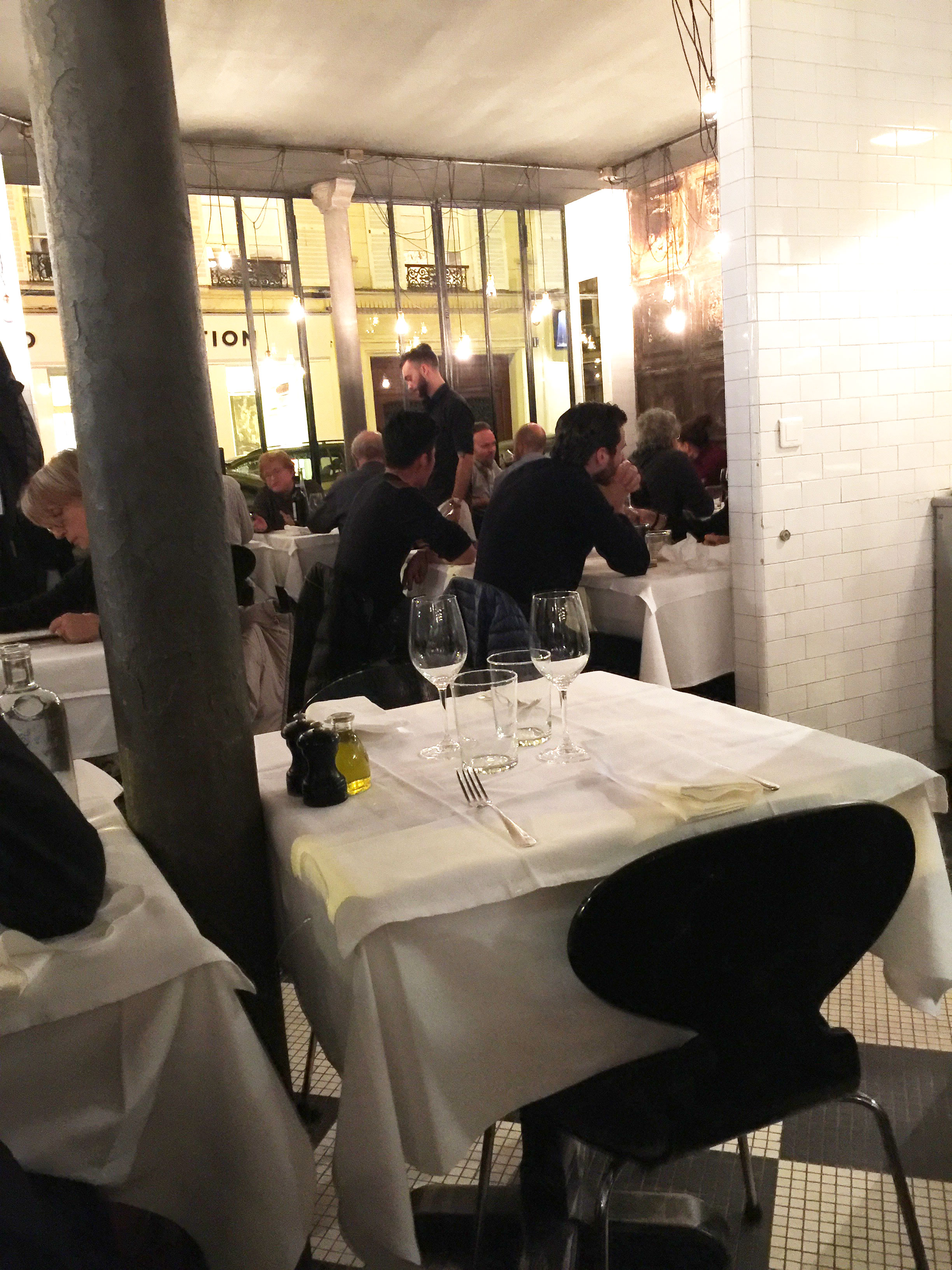 We were the only Americans in the place.  The menu is very Italian but in French.  We decided to order a couple (four – basically fasting 🙂 ) antipasti and small plates and a caprese pizza.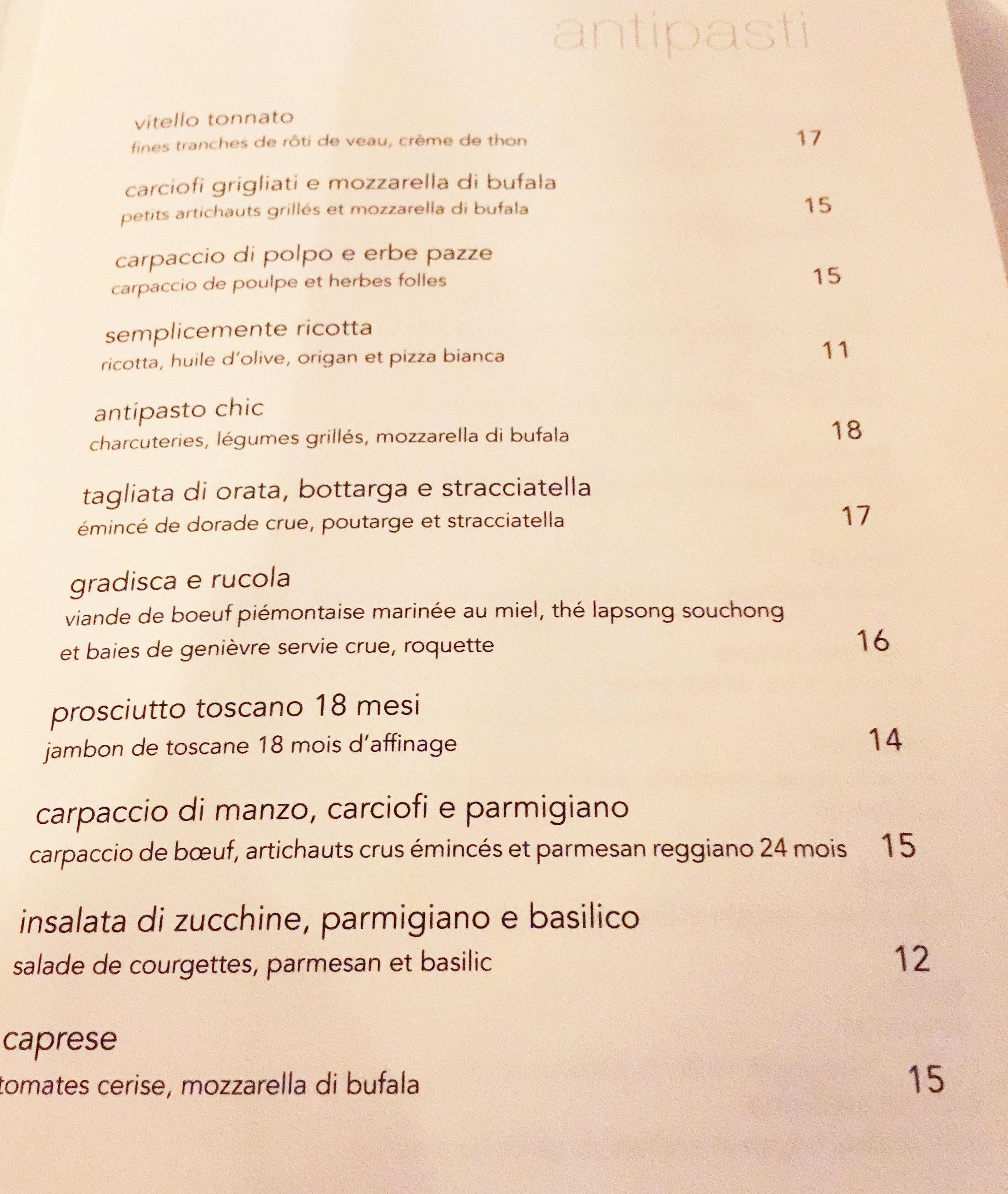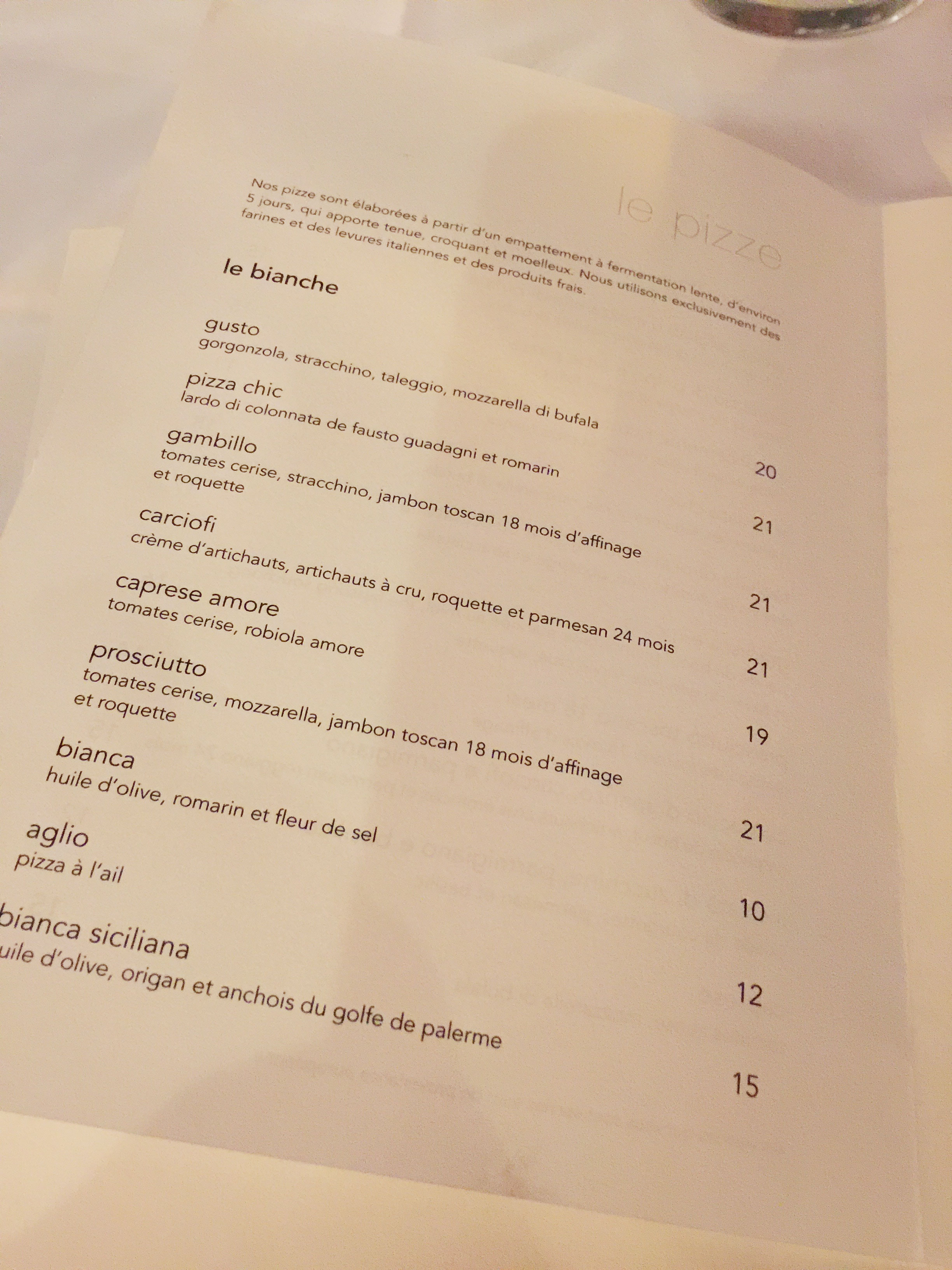 The portions were shockingly huge (given how much we had ordered) but the food was really quite good.  We had the arugula salad with cucumbers and parmesan.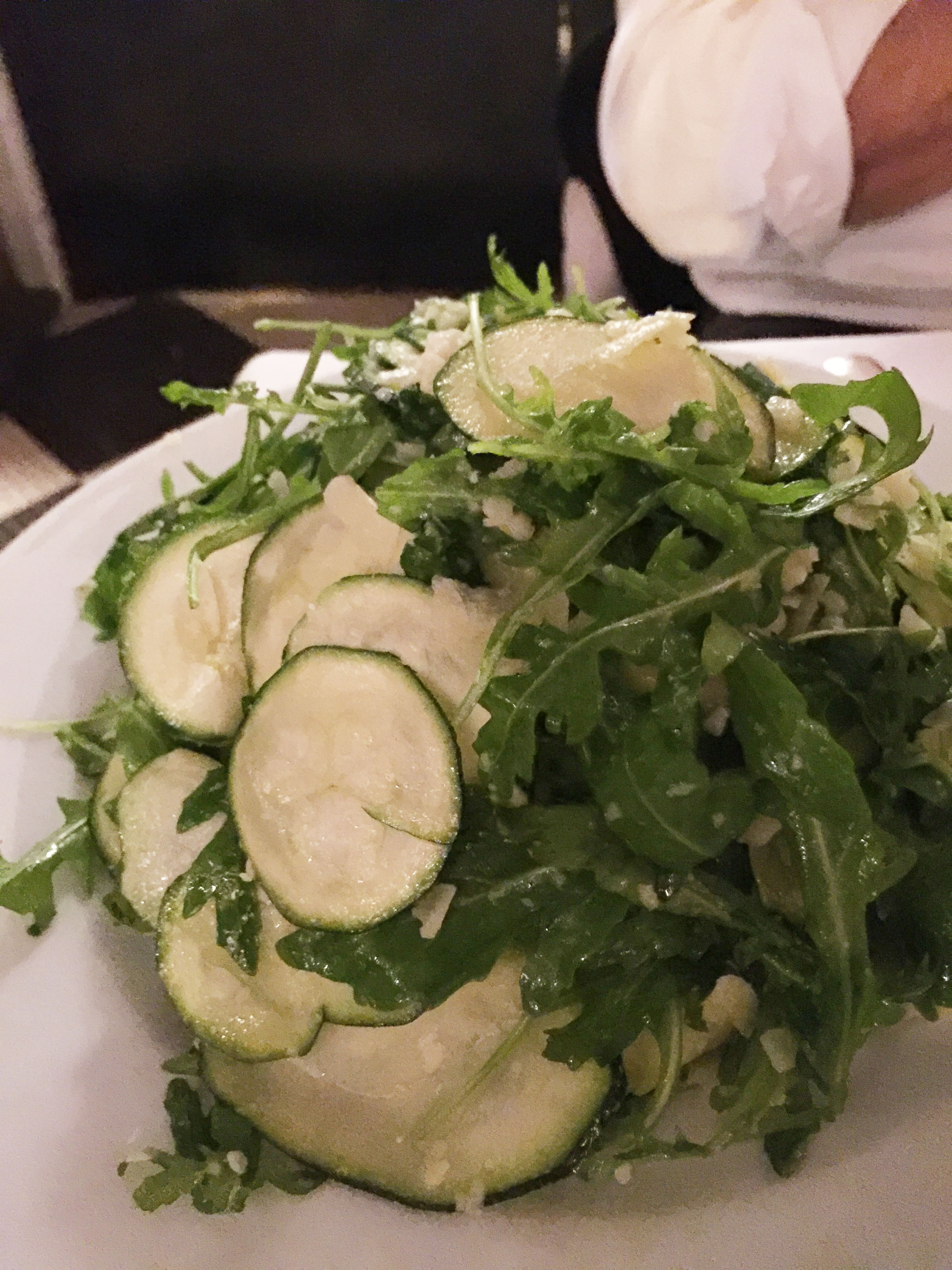 The octopus carpacchio was tender and nicely dressed with a bright lemon vinaigrette.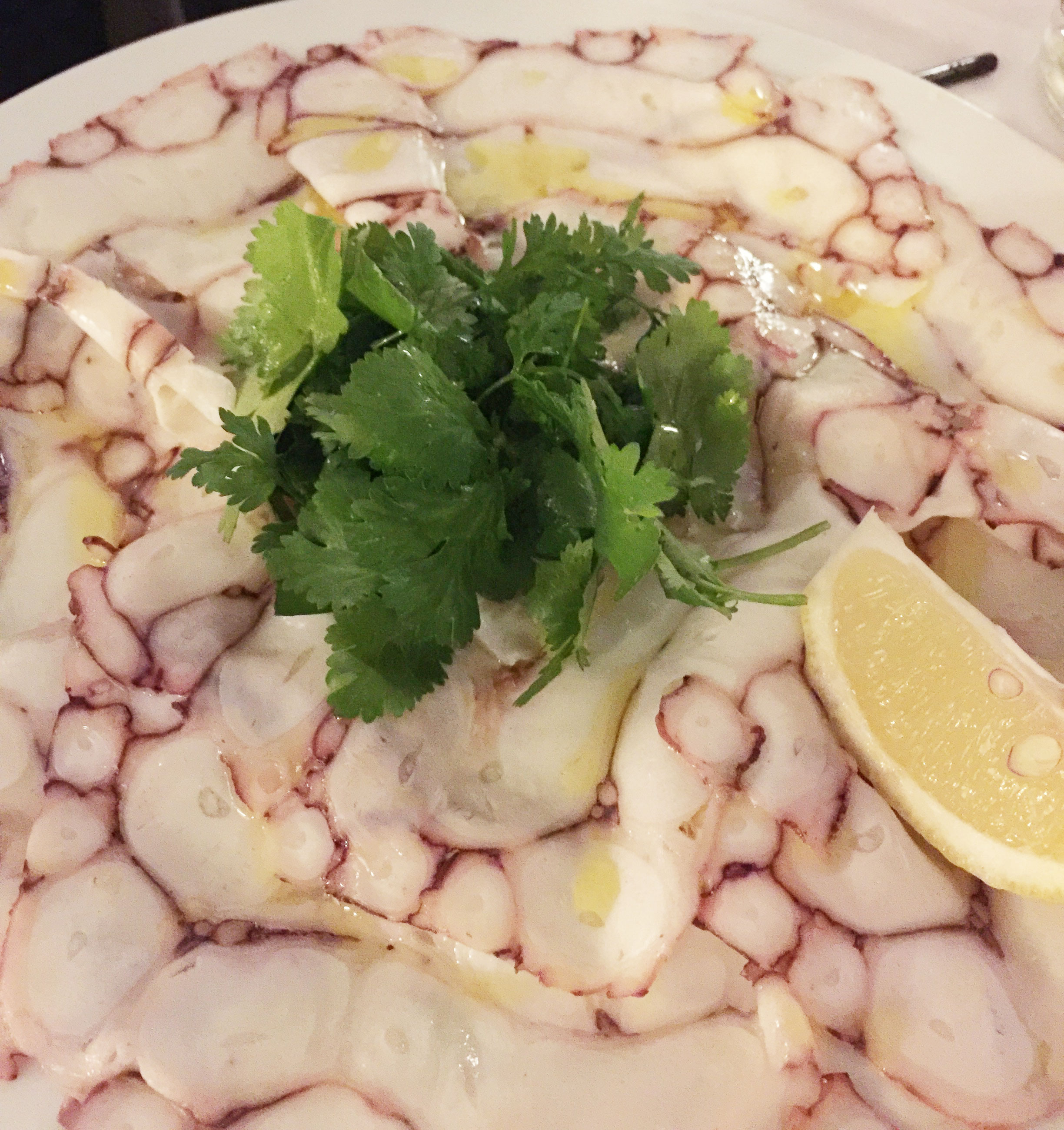 The "antipasta chic" was a ridiculous amount of food (again – given how much we had ordered)  – different hams and cured meats with roasted eggplant and an arugula salad (probably did not need the other arugula salad) and buffalo mozzarella.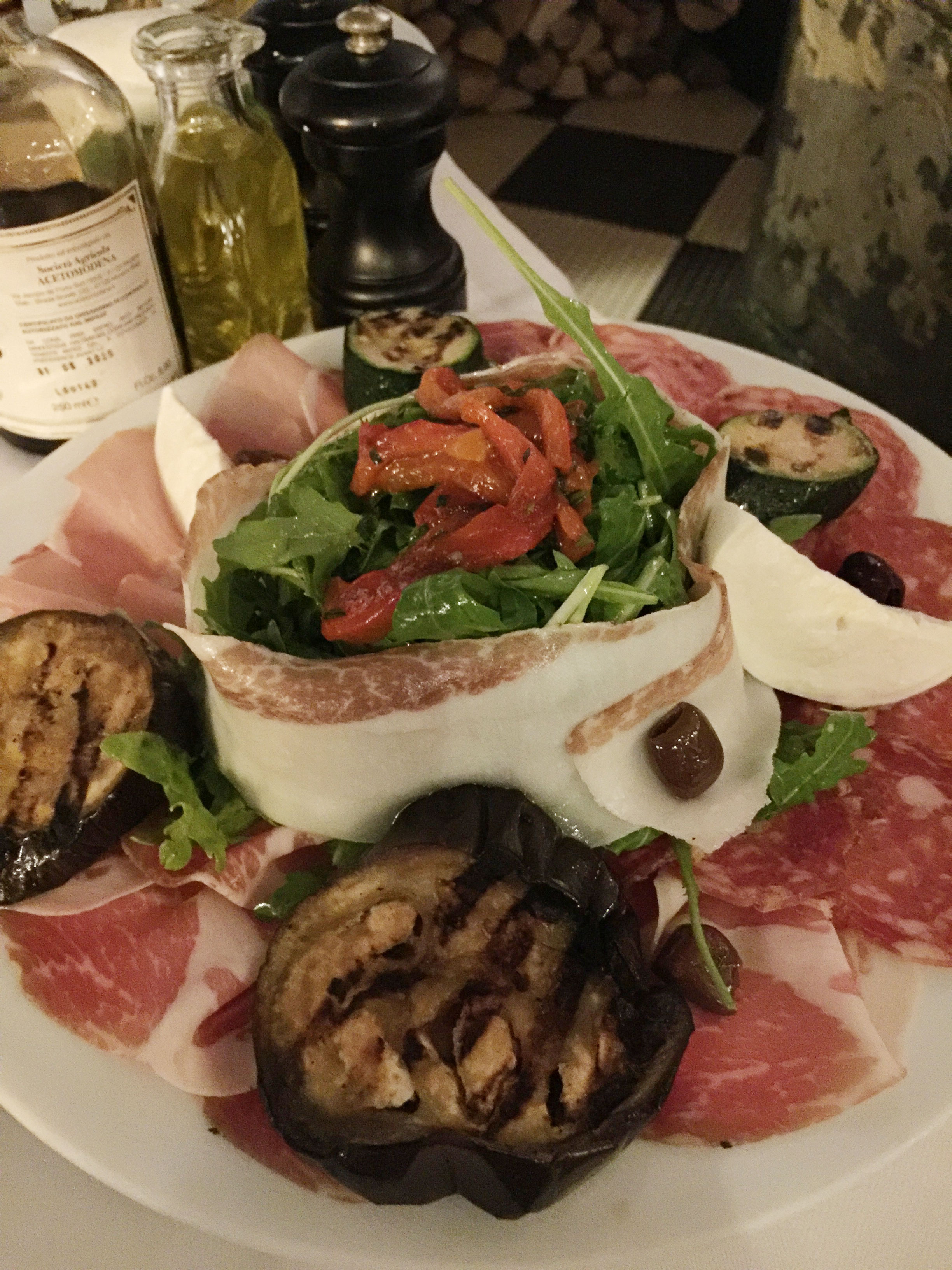 And THEN we had the artichokes with (more) buffalo mozzarella.  I thought this dish was a little greasy but my husband polished it off.
We finished with the pizza (good lord!).  Back in our restaurant days (we did the fine dining thing) we were planning to branch out to a more scalable concept and really did our research into artisanal pizza.  We ate all over Boston, NYC, Chicago, and even Phoenix  to get the lay of the land and see what was out there.  One thing we learned was that consistency is truly challenging in the world of really excellent pizza.  One place can put out a near perfect pie one day but the next day the temperature changes, the person minding the stove changes, the tomatoes are different acidity etc and the magic is not there.  All I can say for Pizza Chic after one meal is that on this particular night (after having consumed a LOT of champagne and wine earlier in the day and still riding the happy buzz of such an excellent lunch) is that the pizza was spot on awesome.  Pizza – PIZZA – in Paris – oh yeah!