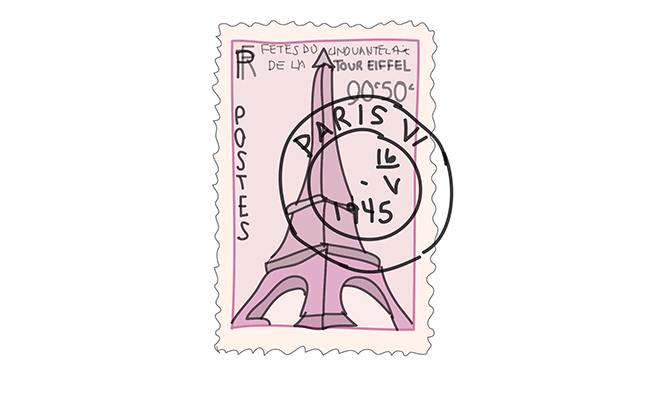 After a truly marvelous day of walking the streets of Paris, great museums, a superb lunch at Premices and excellent cocktails at the George V, we made the short walk to Le TImbre in the 6th at 3, rue Sainte-Beuve.  The name translates to the "stamp" and it is indeed a postage stamp sized place.   The chef, Charles Danet, works with only one other person in the tiny, open kitchen and his wife Agnès Peyre single handedly runs the front of the house.  Her job was made more challenging on this Tuesday evening given the number of parties she had to turn away because the restaurant was completely booked.
There are three options for dinner – three courses for 36€, four courses of 43€ and five courses for 49€ .  Doing our continued best to emulate the Sun King, we opted for the five courses (had to have the hare!)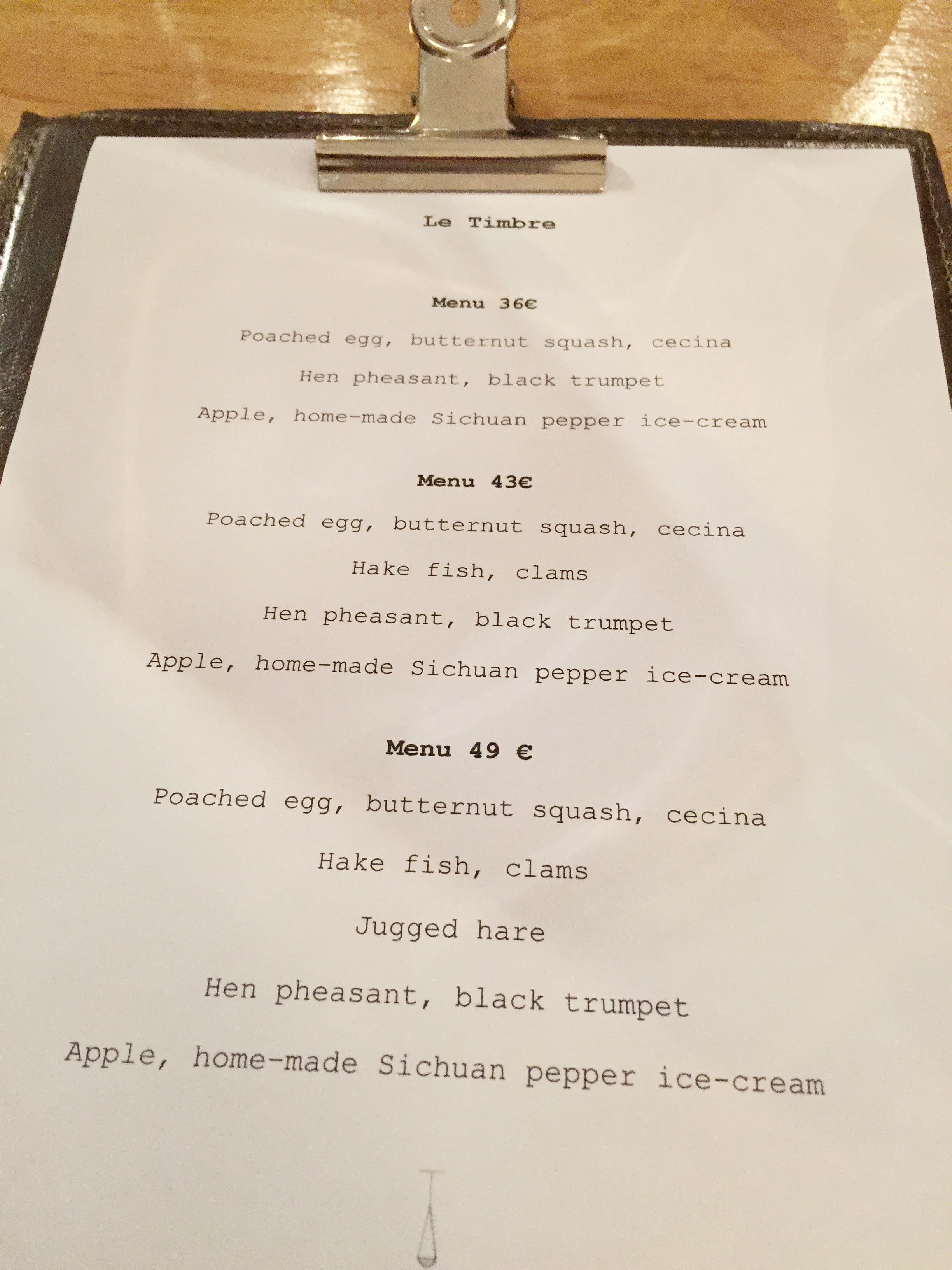 We started with a delicious butternut squash soup topped with a perfectly poached egg (this is about the 100th egg of the trip but I am NOT complaining) and some crispy and salty cecina (dried beef).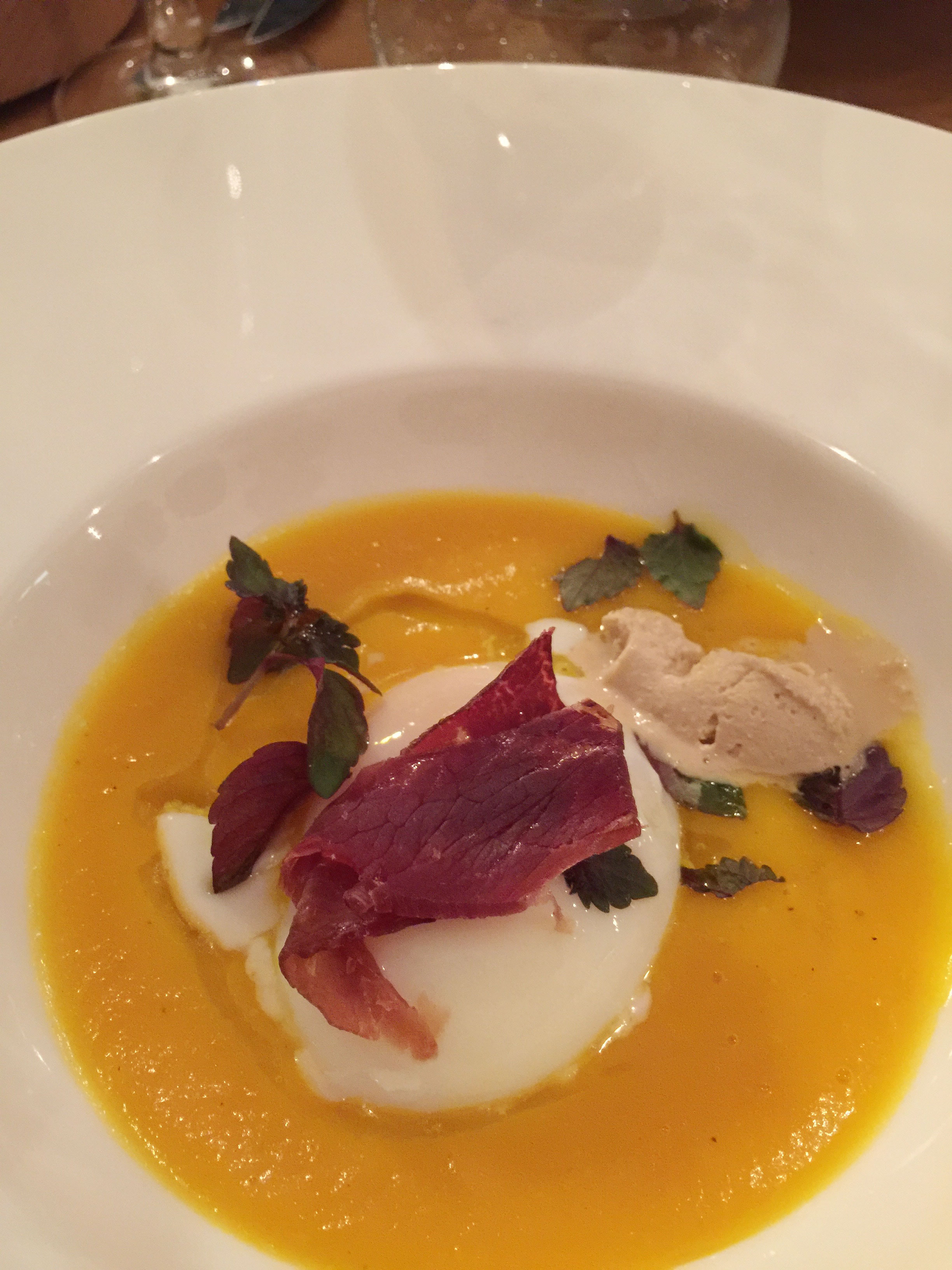 Next up was the hake which was cooked to perfection with briny little clams and a robust seafood broth.  There are a lot of places where these two courses would be a full meal.  They did not skimp on the serving size.
This was followed by the "potted hare" which was a rabbit pate topped with crispy parsnips and celeriac.  Just wonderful (but getting full here folks).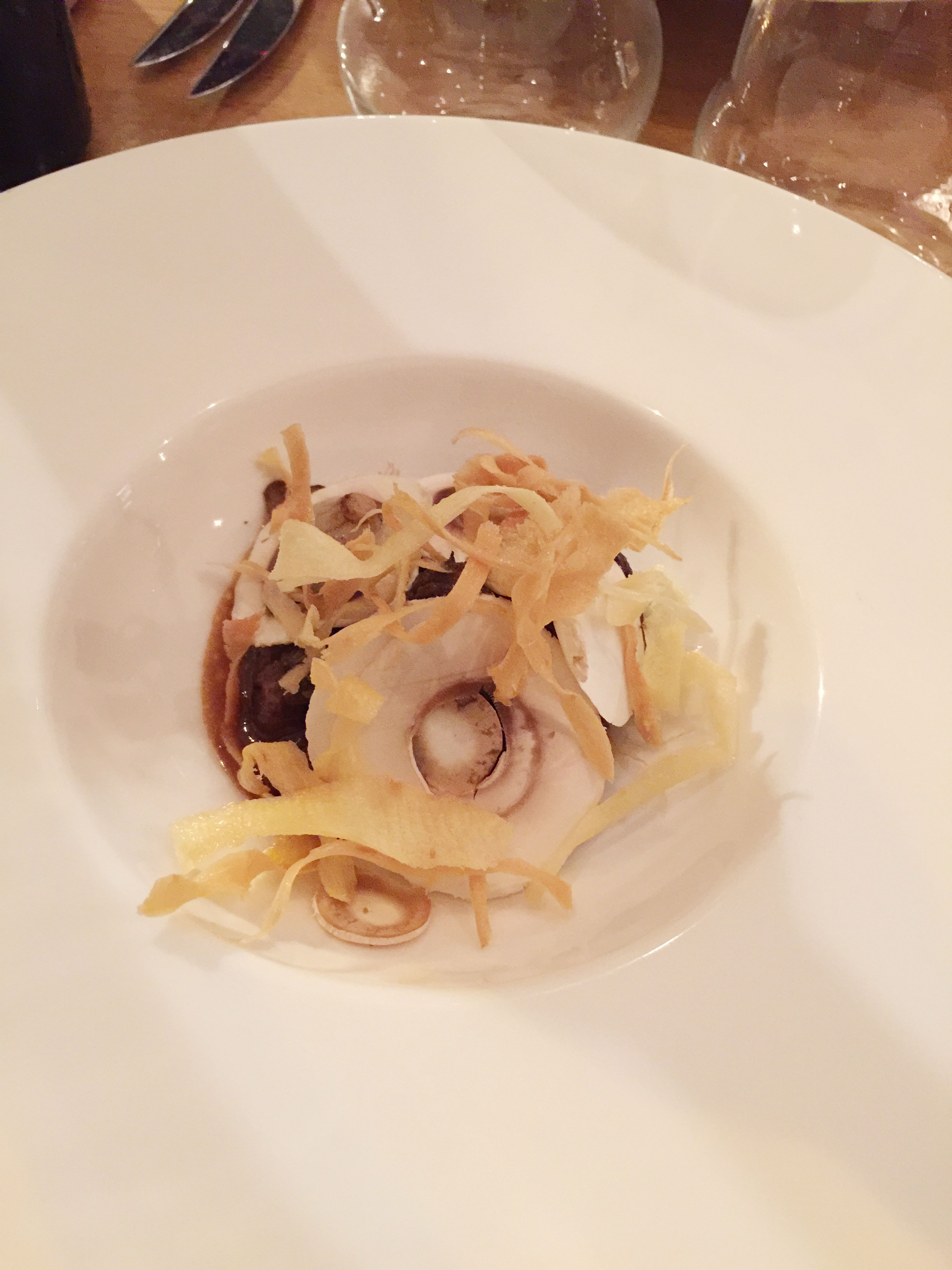 When Ms. Peyre served the next course – the pheasant – she sweetly warned us to watch out for pellets as the pheasant was wild.  No shrapnel was found in this marvelous dish which was served with a confit of mushrooms and a root vegetable puree.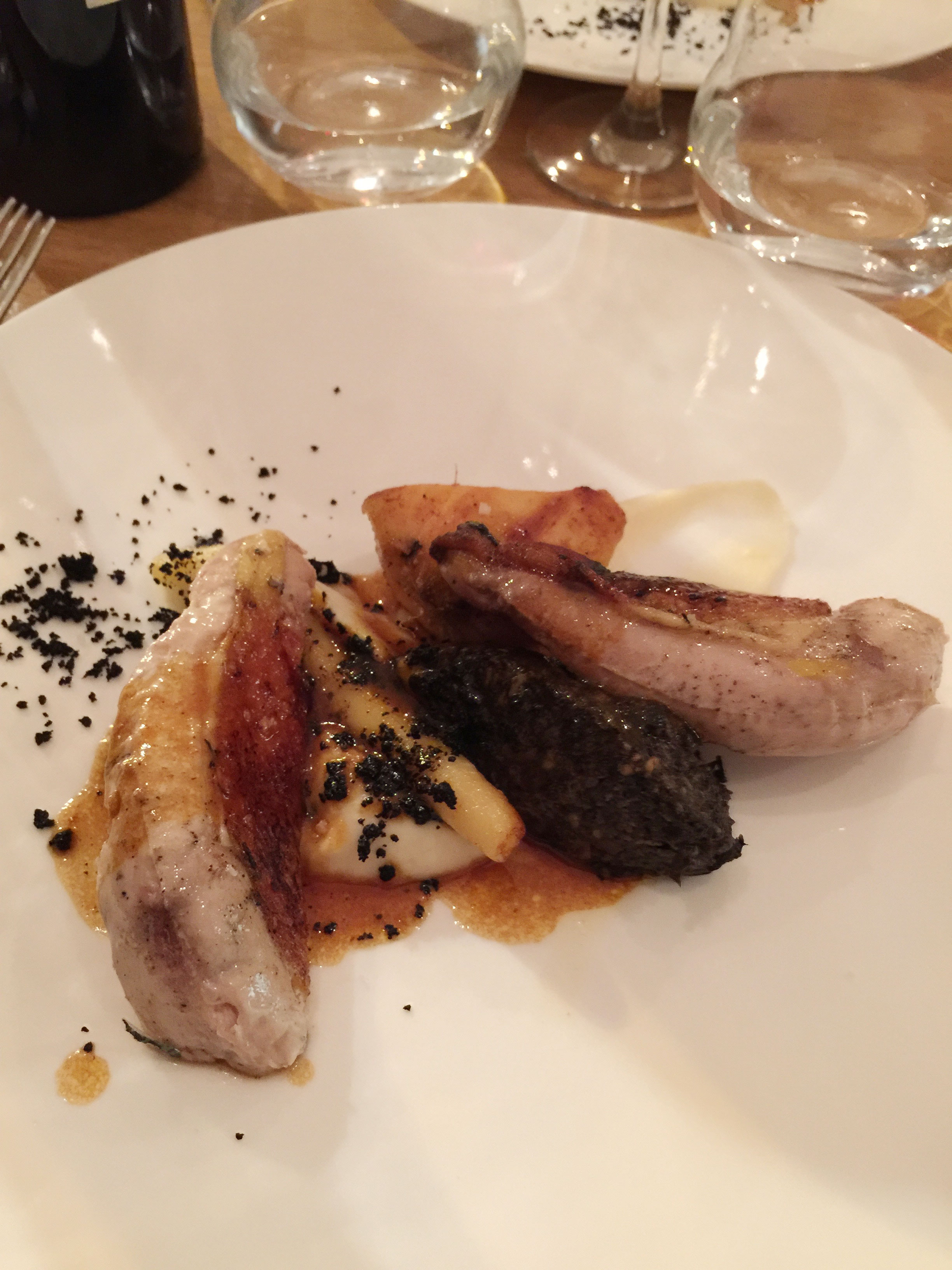 After all this food I literally could not eat another bite but my husband raved about pepper ice cream.
It was a terrific meal with caring, attentive service.  it was interesting to watch the chef's concentration when cooking and plating – no matter how busy he was he never rushed or appeared evenly slightly flustered.  This couple, just like Premices earlier in the day, put their heart and soul into the place and it is palatable.  Highly recommend just come with a big appetite (or maybe don't order EVERYTHING on the menu but that hare dish was pretty awesome.)
LE TIMBRE RESTAURANT
3, ruw Sainte-Beuve 75006
01 45 49 10 40
Reservations – contact@restaurantletimbre.com