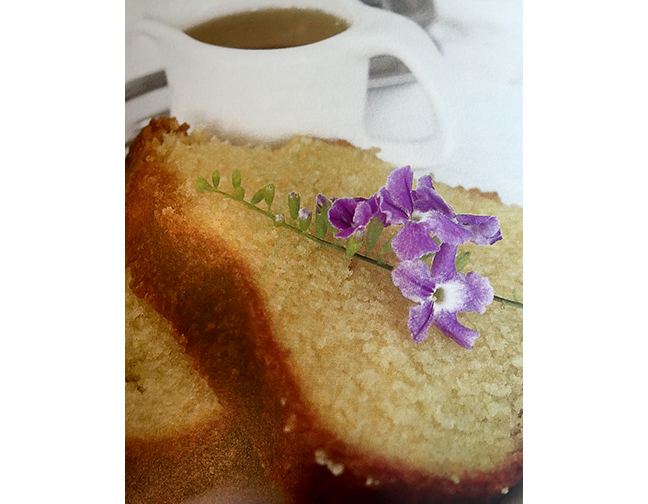 A recent (wonderful) trip to Maya's Restaurant was one of the highlights from our April to St. Barts. Bob loved the traditional West Indian orange cake so I thought I would share Maya's recipe which we first published in Paradise Found: The People, Restaurants and Recipes of St. Barthélemy back in 2003!
Maya's West Indian Orange Cake
2016-05-13 11:44:53
Serves 8
Ingredients
1 cup unsalted butter
1 1/2 cups sugar
Zest of four oranges
5 large egg yolks
3 cups all purpose flour
1 teaspoon baking powder
1/2 teaspoon baking soda
1 cup orange juice
2 large egg whites
Instructions
Preheat oven to 375 degrees F.
Cream the butter, sugar and orange zest until fluffy. Mix in one egg yolk at a time.
In a large bowl, mix together the dry ingredients. Alternating between the dry ingredients and the orange juice, gradually add both to the butter mixture, mixing well. Beat the egg whites until they form stiff peaks. Fold 1/3 of the egg whites into the batter to lighten it and then gently fold in the remaining whites.
Pour batter into a greased 9-inch tube pan. Bake for 50 minutes or until a toothpick inserted in the top comes out clean.
Notes
Delicious with vanilla rum!
PEARLS and OYSTERS http://www.pearlsandoysters.com/