How to follow up a lovely lunch at Tamarin?  A lazy afternoon at Gouverneur beach where we would eventually tackle the next major decision of the day and one that would vex us repeatedly during our trip, "Where should we eat dinner?"
This answer was pretty simple.  We headed into Gustavia for a light dinner at L'Entracte.  The pizzas at L'Entracte are terrific but we had already hit the carbs hard and polished off, among other things, a wonderful baguette aux céréales (my favorite) for breakfast.
Apparently we had maxed out on cooked food as well because everything we ordered turned out to be raw.  I've always liked the beef carpaccio at L'Entracte.  The plating was not as dramatic as in years past but it was a nice version of the dish with thinly sliced tenderloin topped with cheese shavings and rounded out with a simple salad.
We also shared two local fish tartares – the mahi mahi and the tuna.  Both were delicious and both were topped with wakami, ginger and a lemon.  Have fun trying to tell them apart!
Our wine was a simple red Burgundy from the Côte de Beaune that paired nicely with our uncooked food. And then there was our server.  She has waited on us several times on past trips.  She is gregarious, charming and a ton of fun.  She is the secret sauce in the ideal restaurant experience recipe.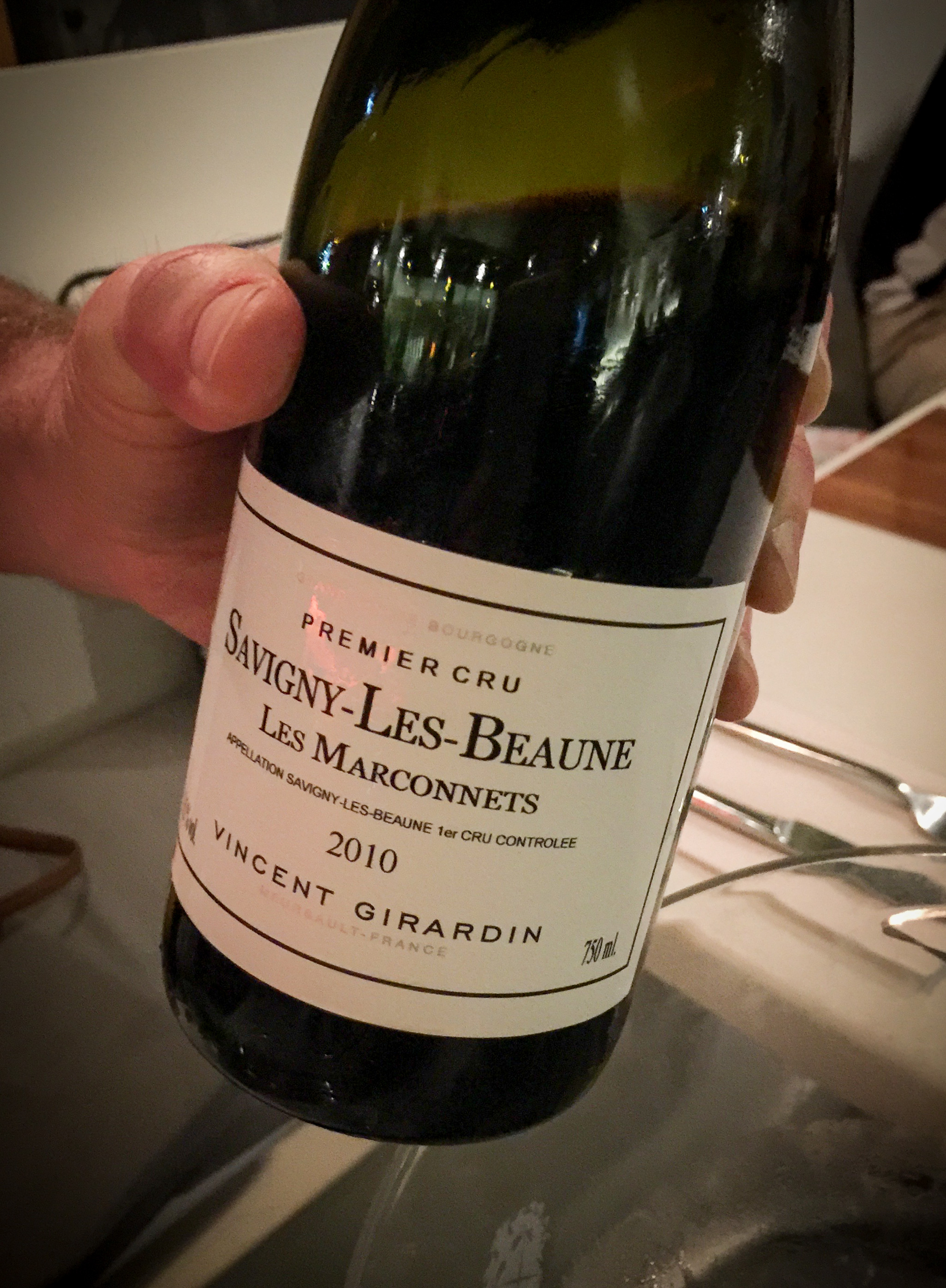 We took an after dinner stroll along the docks in Gustavia before returning to our villa for a digestif under the stars.  Not a bad day on the island . . .