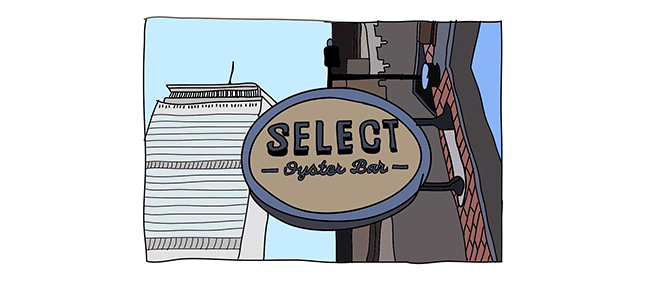 We rang in 2015 with a great dinner at home thanks to some sweet finds at the Boston Public Market (described here).  As is our custom, rather than spending tons of money on New Year's Eve, we head out for oysters and lunch on New Year's day (this tradition started when we owned the restaurant and worked every New Year's Eve).  Our choice for the first oysters of 2016 and a light lunch was a trip back to Select Oyster Bar.
The oysters of choice were Wellfleet and Nauset both from their respective towns in the great oyster state of Massachusetts.  The Nausets were bigger but the the Wellfleets (on the right) won this round.
The crudo of the day was (as I had hoped) the Santa Barbara sea urchin.  It was super sweet and plump and dressed with lime and soy and topped with fried garlic that really made it pop.
The Japanese madai is a dish we on our last visit.  It is dressed with soy, ginger, wasabi oil and scallions.  I do not see madai very often at the fish market so it is a treat.
Another repeat dish for us was the white anchovies with preserved lemon.  It was nicely balanced and anchovies were firm and meaty.  This dish had the crispy garlic crunch going on as well.
Our final dish was the bluefin tartare with Siberian sturgeon caviar.  As I have mentioned elsewhere (here) I was lucky to obtain copious amounts of wonderful bluefin tuna this summer and fall and I really love it!  Too much actually.  But I know better than to order it out because it is just too familiar.  If you don't have access to terrific bluefin (to be distinguished from yellowfin which is good but not in the same league) then by all means give this dish a try because it is great but I was a little disappointed with myself for not going a little more "off the grid."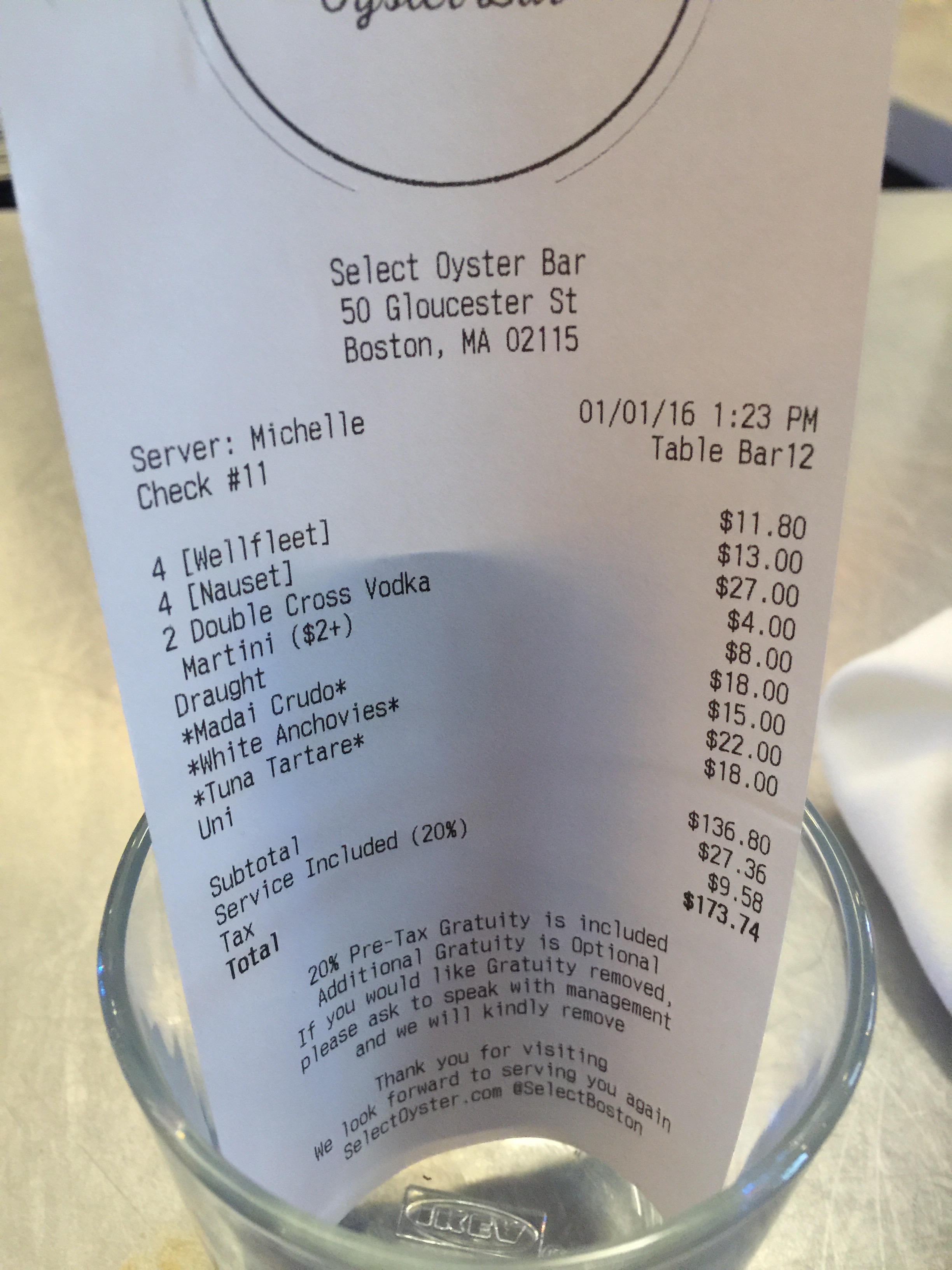 I have one small issue with Select and it is the 20% service charge.  Don't get me wrong  – the service at Select is great and I would never dream of leaving less than 20%.  In fact, I always tack on a little extra because I generally consider a 20% tip to be the bare minimum.  What bothers me is the sticker shock that tempers the enjoyment a tiny bit.  I cannot help but compare the amount of the check to other places and, because of the service charge, Select seems that much more expensive.  I know I should be able to back out the tip and compare apples to apples but somehow it never seems to happen.  Anyway – minor rant over.  It is a great place and was a wonderful way to kickoff 2016.