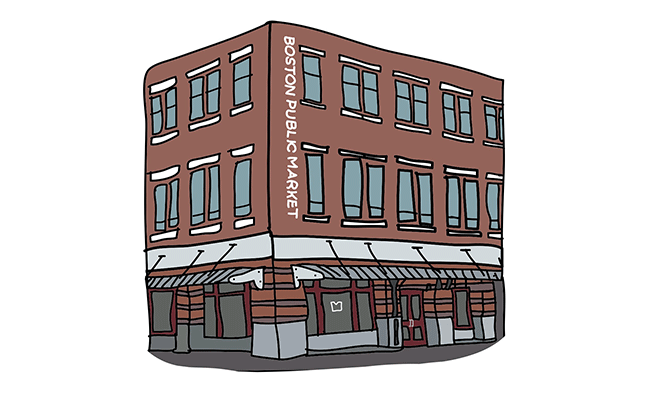 All I can say is that it was not love at first sight but that would change.  Our first visit to the Boston Public Market was soon after it opened.  It was a weekend.  It was lunchtime.  It was mobbed.  I longed to be shopping with my dog in my local Dewey Square farmers market or making the short drive to the Ink Block Whole Foods.  Hell – I have instacart.  Who needs this madness.  I vowed that I would not return to the BPM.  Not my scene I thought.  A few months pass and it is early December and my farmers market was no more as they close up shop the Tuesday before Thanksgiving.  My beloved fish mongers from the market (Red's Best) was holding court at the BPM so I figured I would give it one more try.  I did not have high hopes. But alas I went a second time and found my food shopping happiness place.
My second visit was a quiet Wednesday morning and I got a chance to feel out the place without the crowds and see just how many terrific vendors are in this one very cool space.  A couple more visits and I even found myself enjoying the experience on Christmas Eve when it was once again mobbed with last minute gift buyers and free food mooches (confession – I have a serious pet peeve about the person who snacks their way around a market buying NOTHING and consuming tons of salesperson time and free food – so wrong!).
My New Years Eve visit to the BPM was just happy icing on the cake.  I had planned nothing for NYE (lots of stuff during the holidays that were distracting and took precedent so I figured we would just ignore that the fact that it was happening).  But around 2:00 on December 31st I started to think it might be nice to make a special dinner.  I decided to walk up to the market for possible inspiration.  It delivered!
There was wonderful charcuterie from Daniele's – uncured and nitrate and nitrite free chorizo, hard salumi and sopressata.  As my husband said – this alone is a party.
Fantastic local cheeses from Jasper Hill and Ruggles Farm as well as lots of other local cheese makers.
I stopped by for coffee beans from George Howell who is kind of like the Kevin Bacon of the Boston coffee world.  Everyone involved in the Boston coffee culture has some connection to George Howell.  And the best part?  Buy a bag of beans and they pull you an espresso.  Love!!!
The crowning glory was Red's Best.  The menu that night was Massachusetts oysters (served raw), fresh sea urchin (soft scrambled local eggs with uni), razor clams (razor clam ceviche), and sea scallops (quickly seared over braised leeks).  What a way to finish off 2015!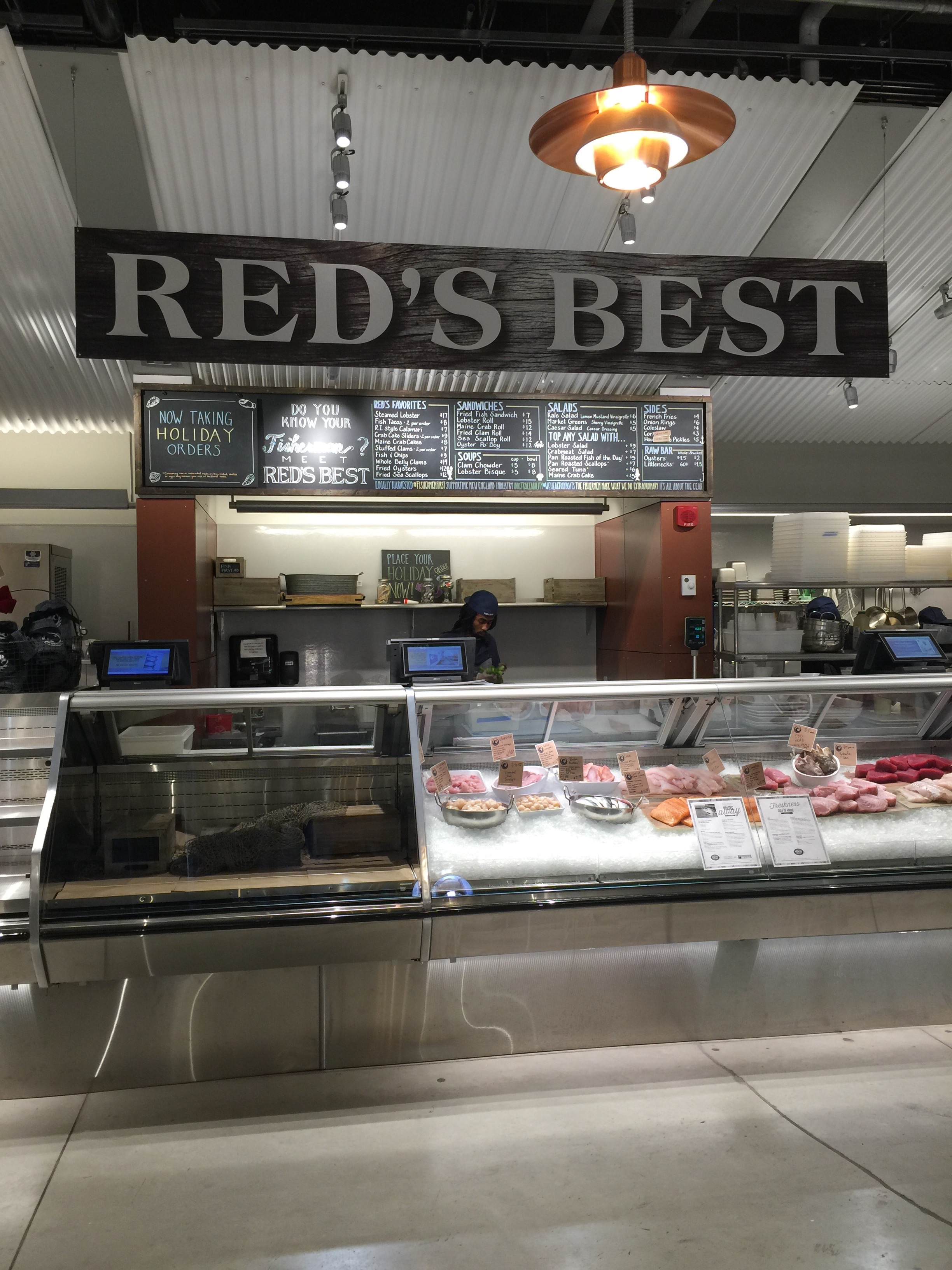 More pictures of the Boston Public Market: