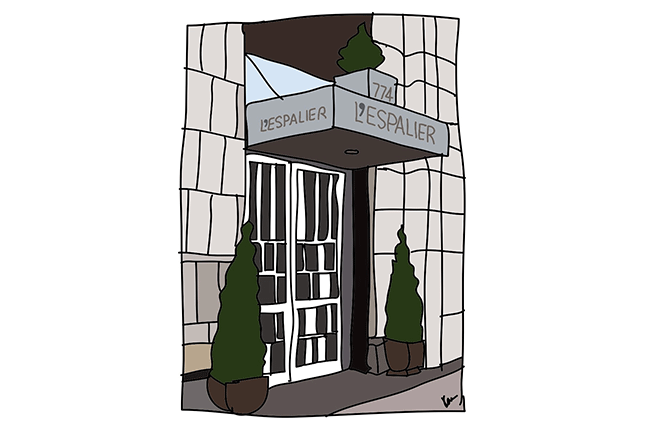 L'Espalier is quite simply our favorite restaurant in Boston.  Not long after returning from a week of eating some extraordinary food while traveling abroad, we decided to put L'Espalier to the test yet again.  Once again, it did not disappoint. The restaurant is located in the Back Bay mere steps from the finish of the Boston Marathon on Boylston Street.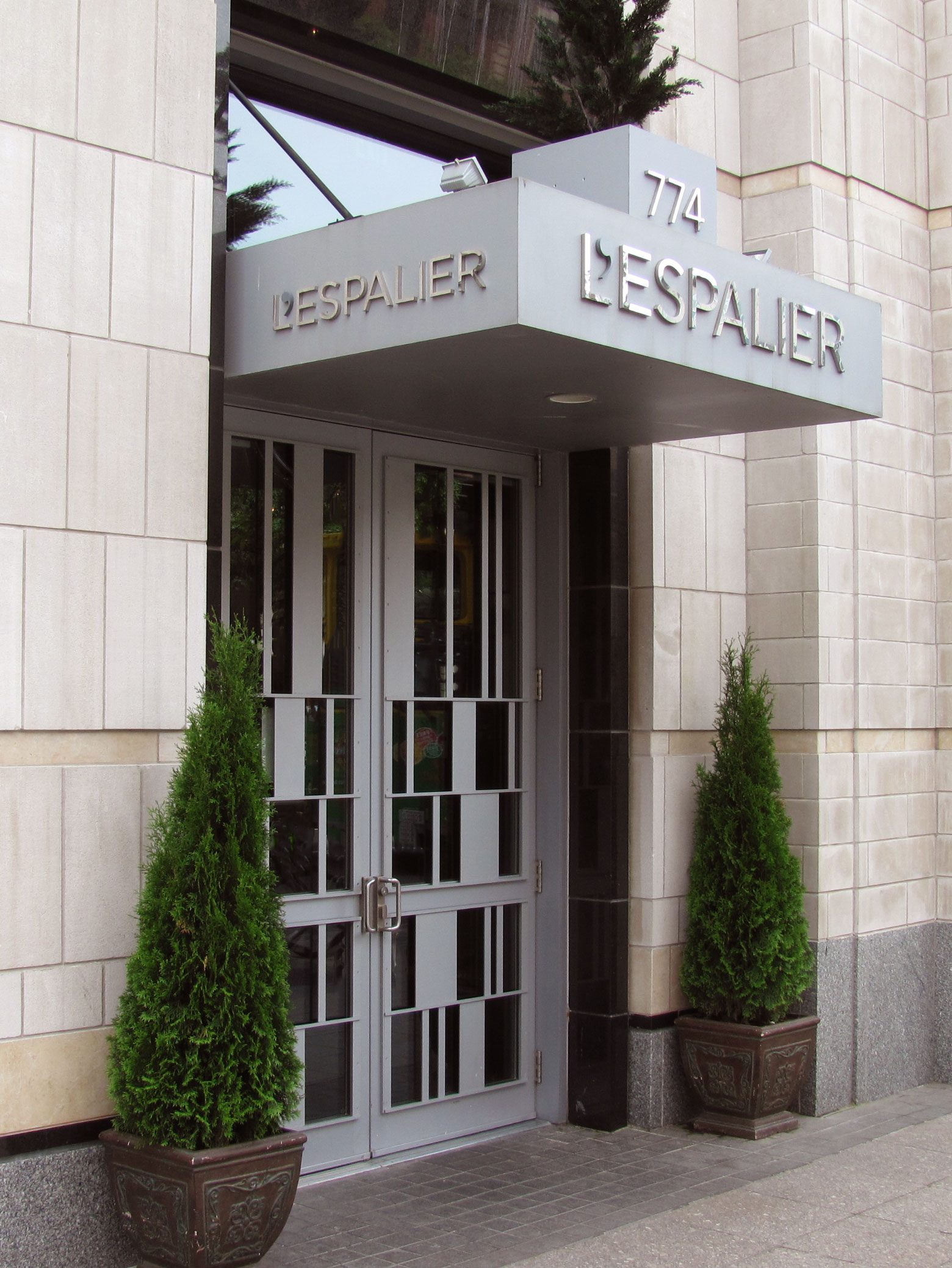 The dining room is fairly formal with large windows, sumptuous banquettes, heavy linen tablecloths and wonderful assortment of paintings.   The formal nature is balanced with eclectic light fixtures throughout.  The service is very professional and attentive but also extremely friendly.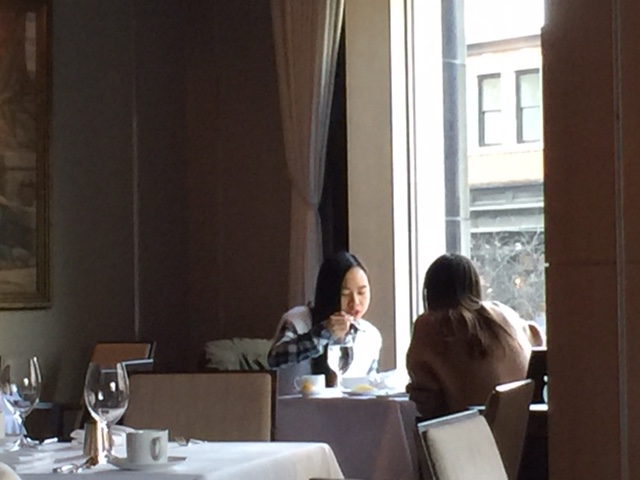 We started our meal with a perfect ice cold martini.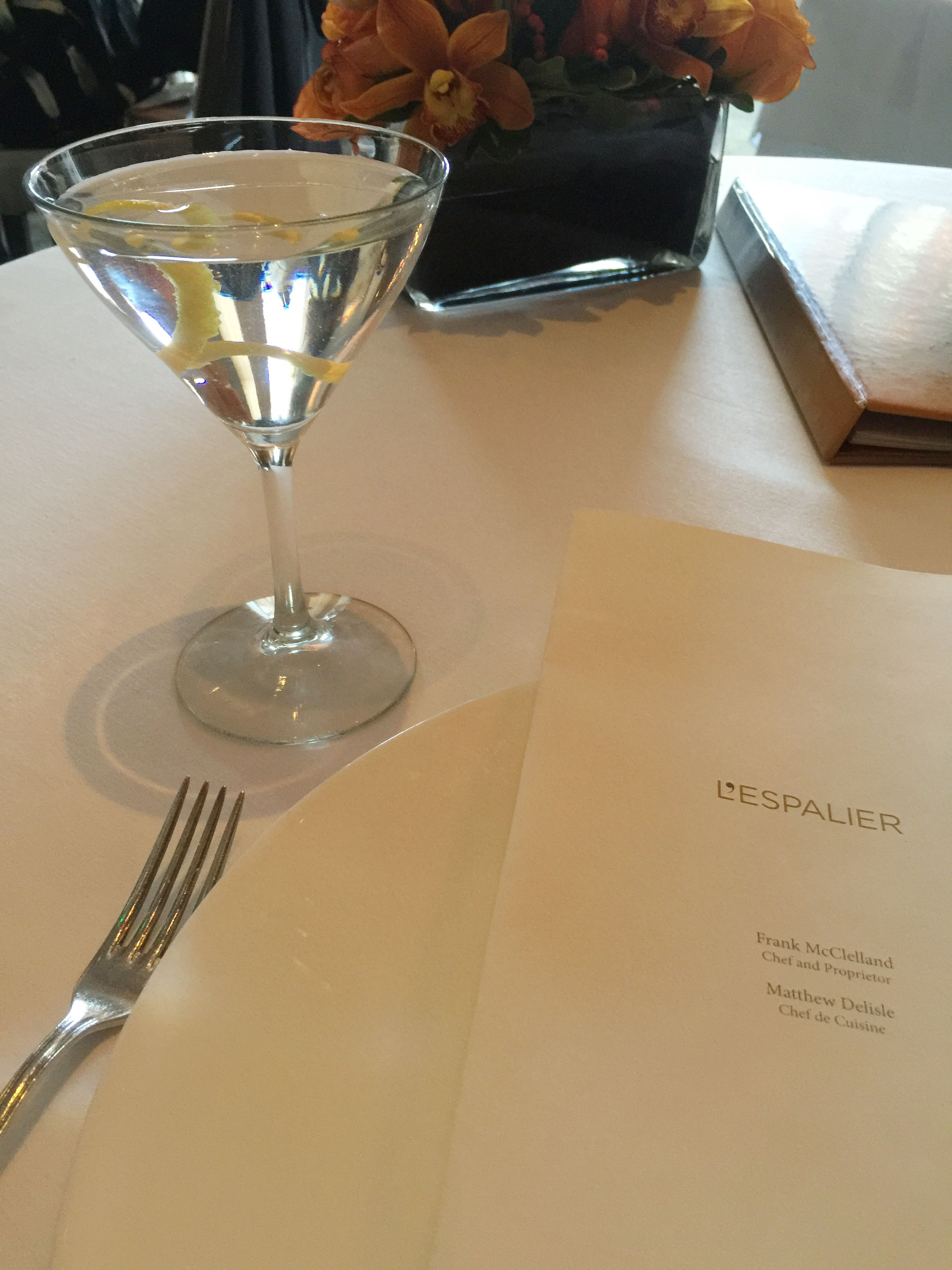 The amuses served with our drinks were parmesan financiers and gouda-filled eclairs.  Two terrific savory twists on what are normally dessert treats.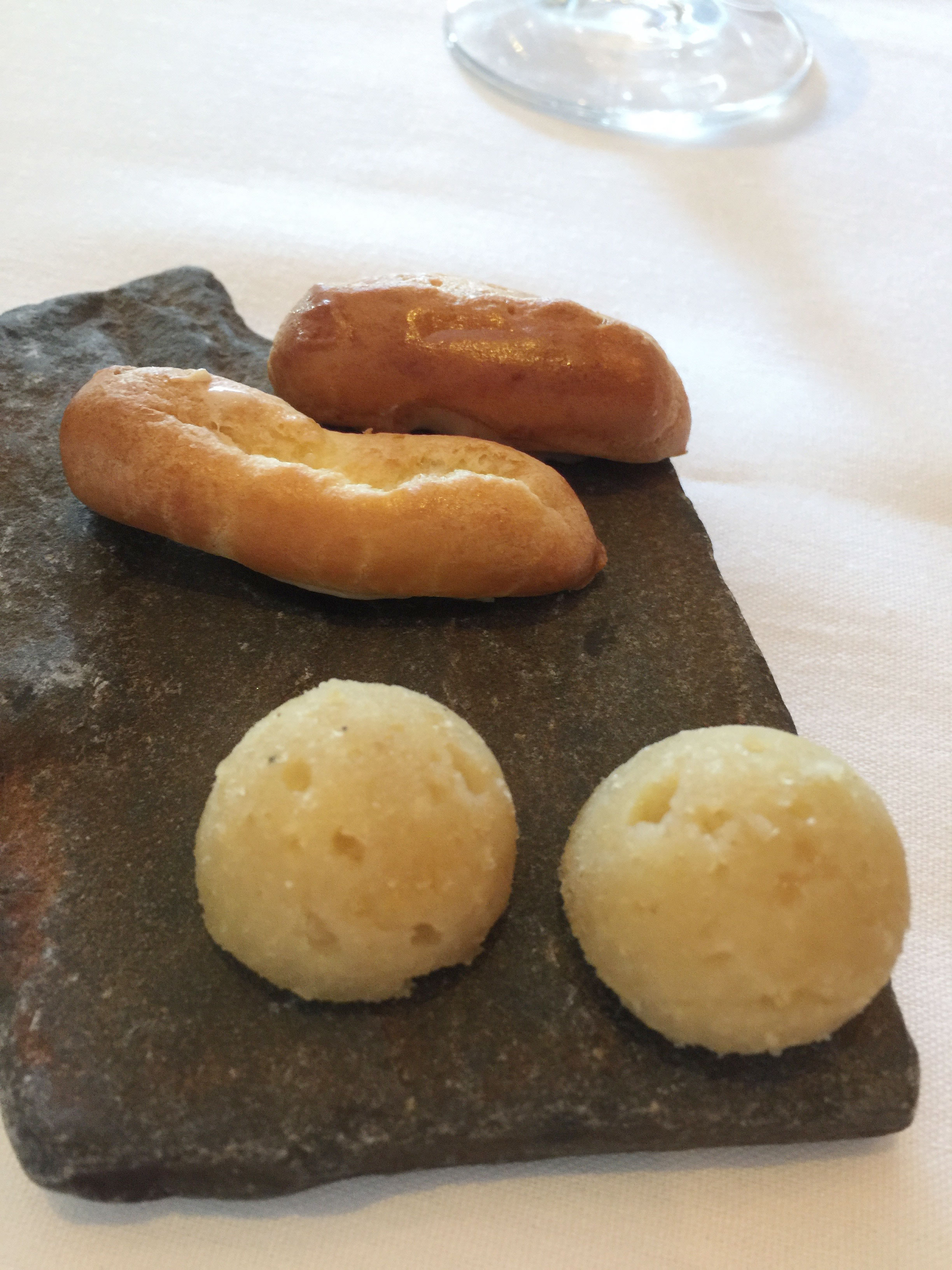 The lunch menu is available à la carte or they offer a five course tasting for $58 or the chef's tasting menu for $105.  We opted to create our own tasting menu of sorts.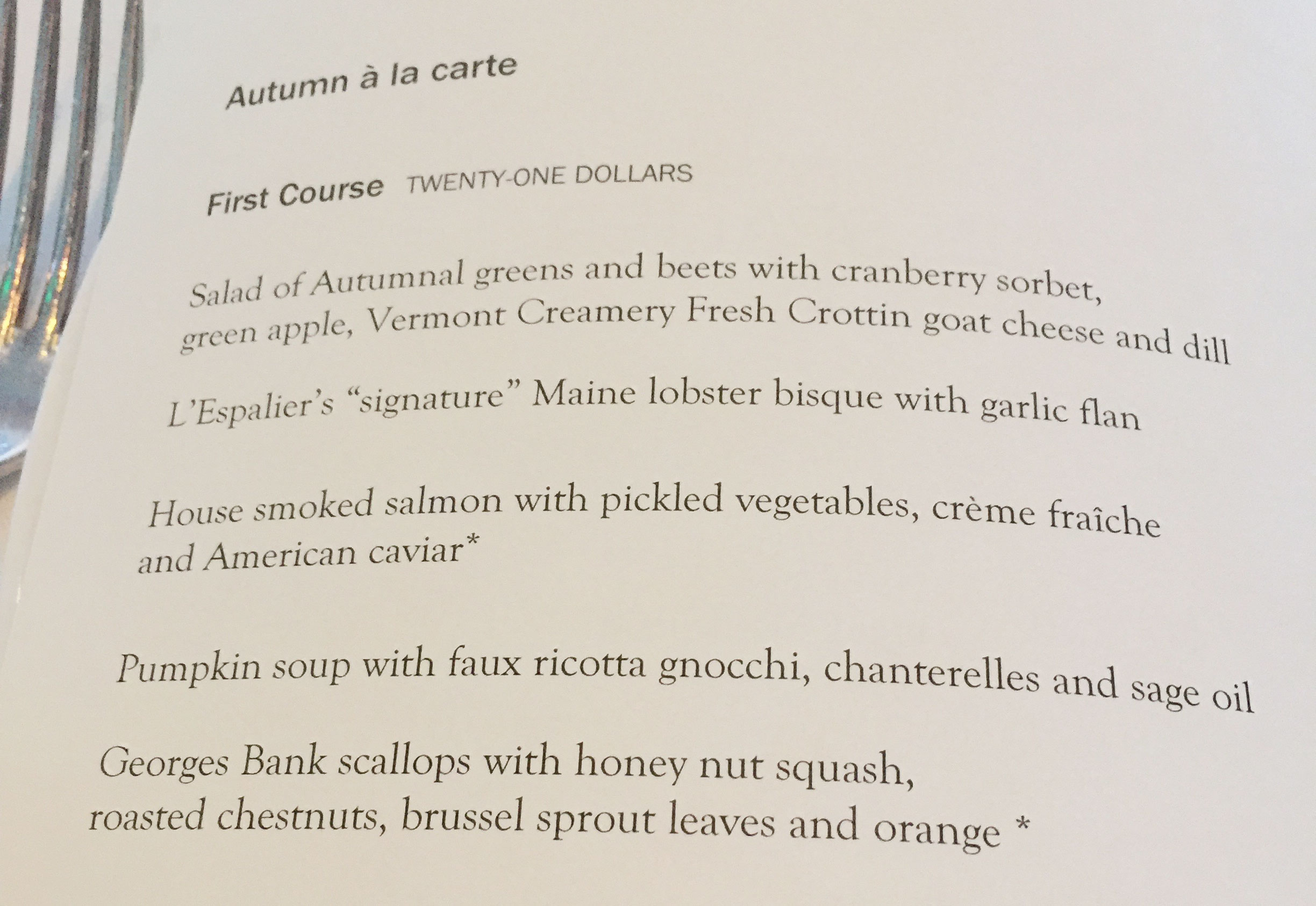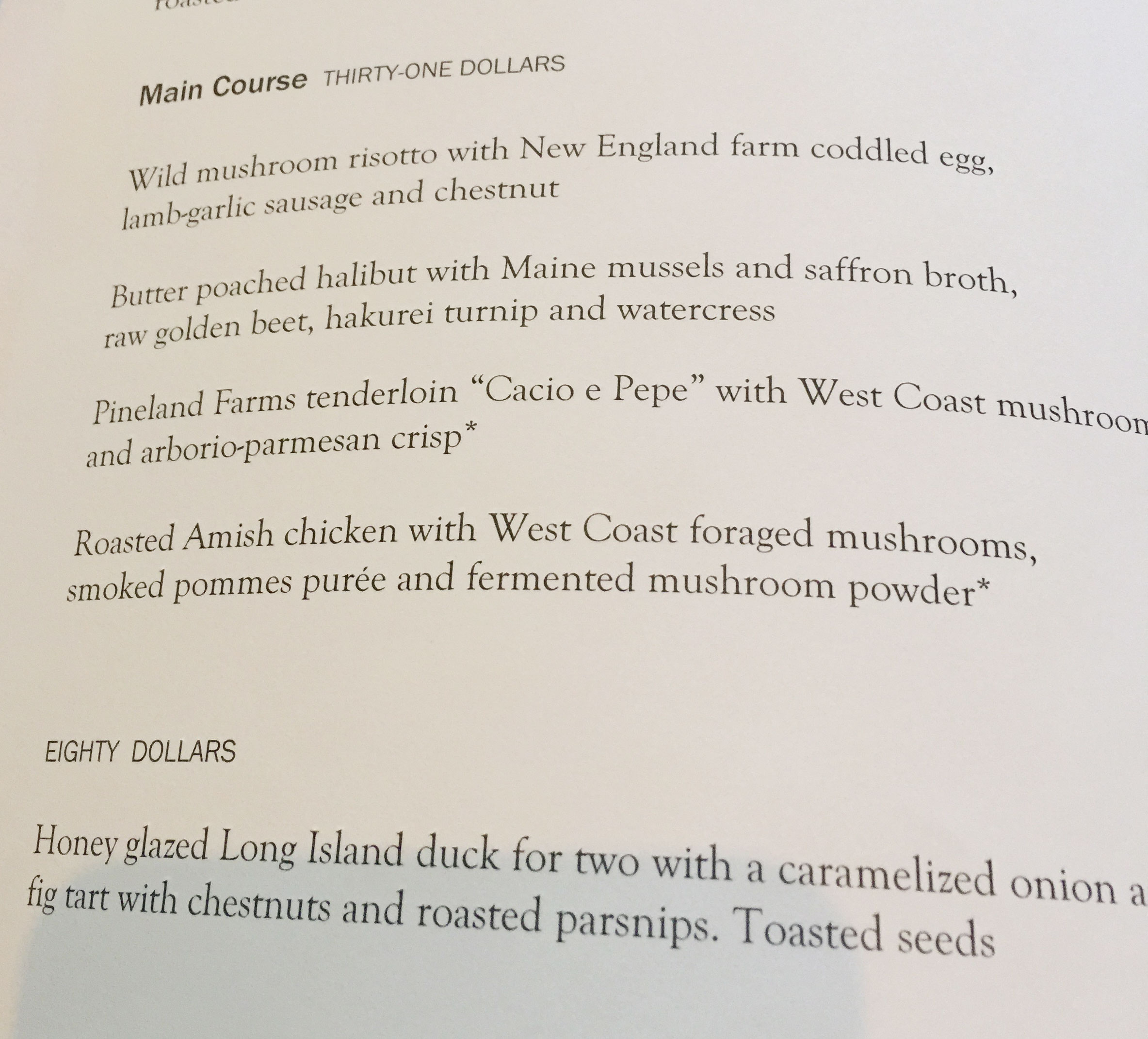 The bread and butter courses seem to change with the seasons.  On this day there was a terrific, flaky sour dough bread and some outstanding creamy New England butter.  Had we eaten nothing else we would have left happy.
The scallop appetizer was a work of art on the plate and perfectly balanced.  Chestnut puree, roasted squash, crispy brussel sprouts surrounded the sweet seared scallops.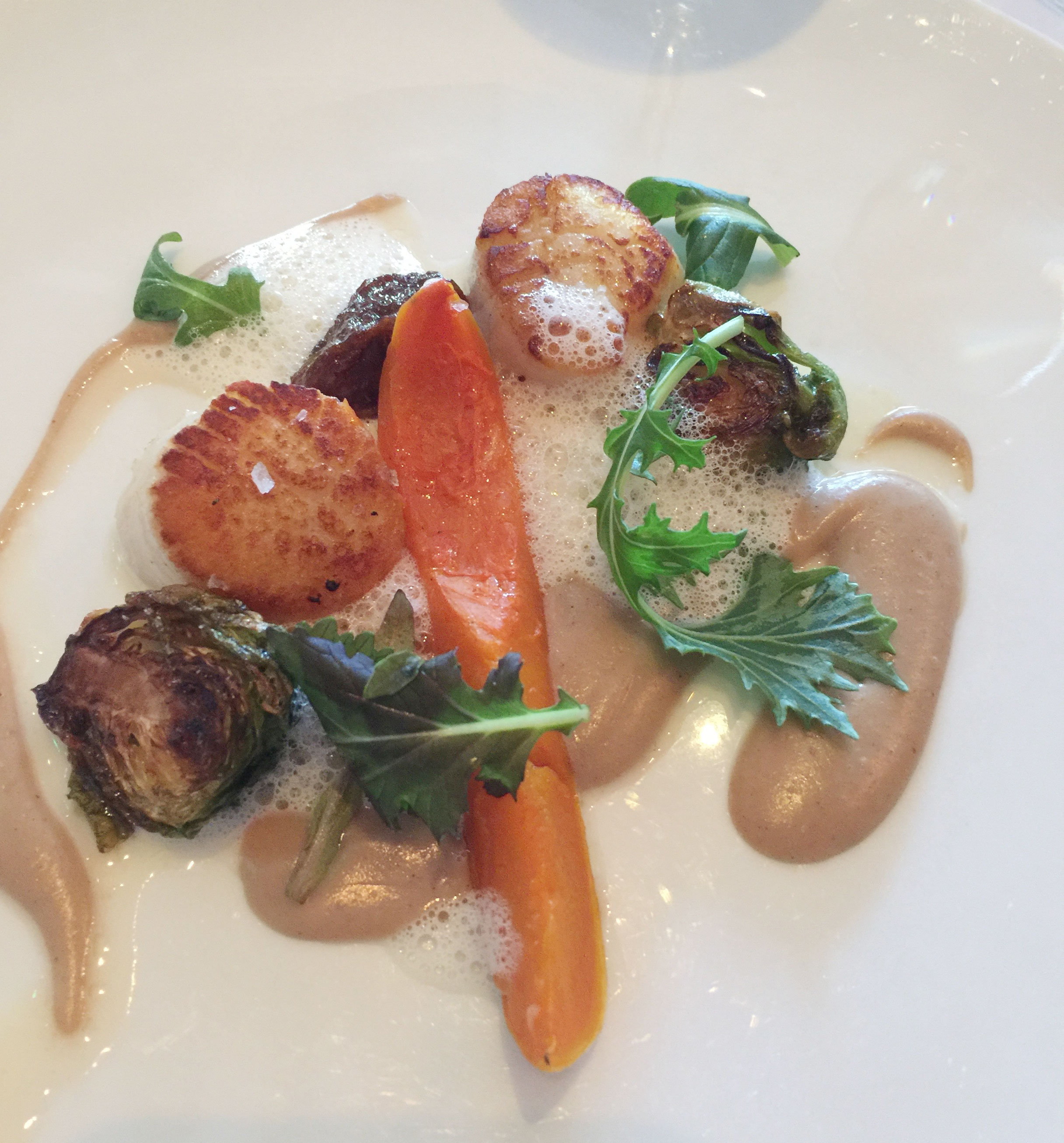 The pumpkin soup was poured table side around the flourless gnocchi and chanterelle mushrooms.  The soup was Autumn in a bowl.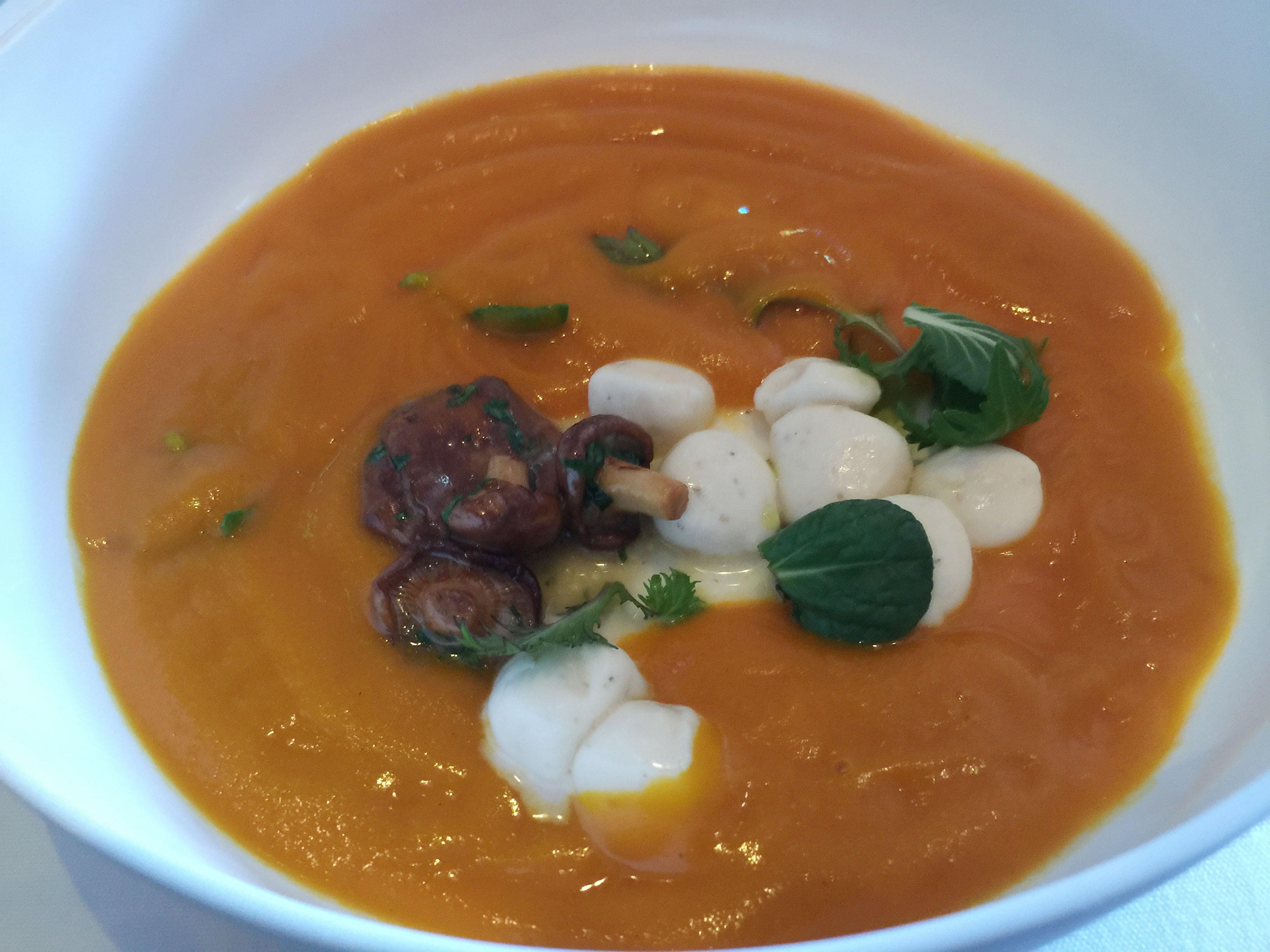 We next shared the salad of Autumnal greens and, like always, they pre-spilt the salad on two plates and dressed both with the bitter fall greens table side.  Beets, cranberry sorbet and New England goat cheese completed the salad.  The salad was Autumn on a plate.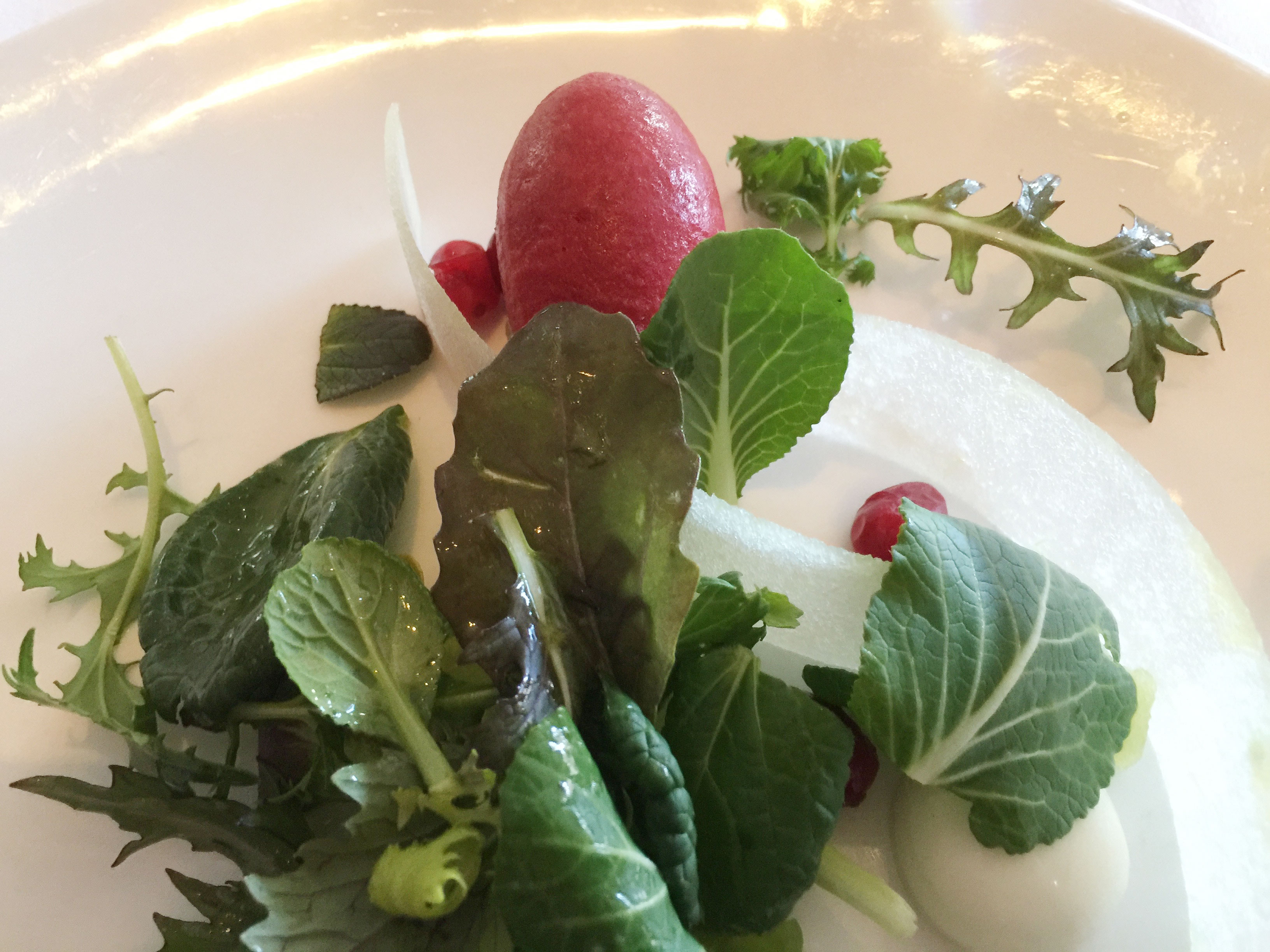 Our wine was a Sartori 2010 Amarone which rocked.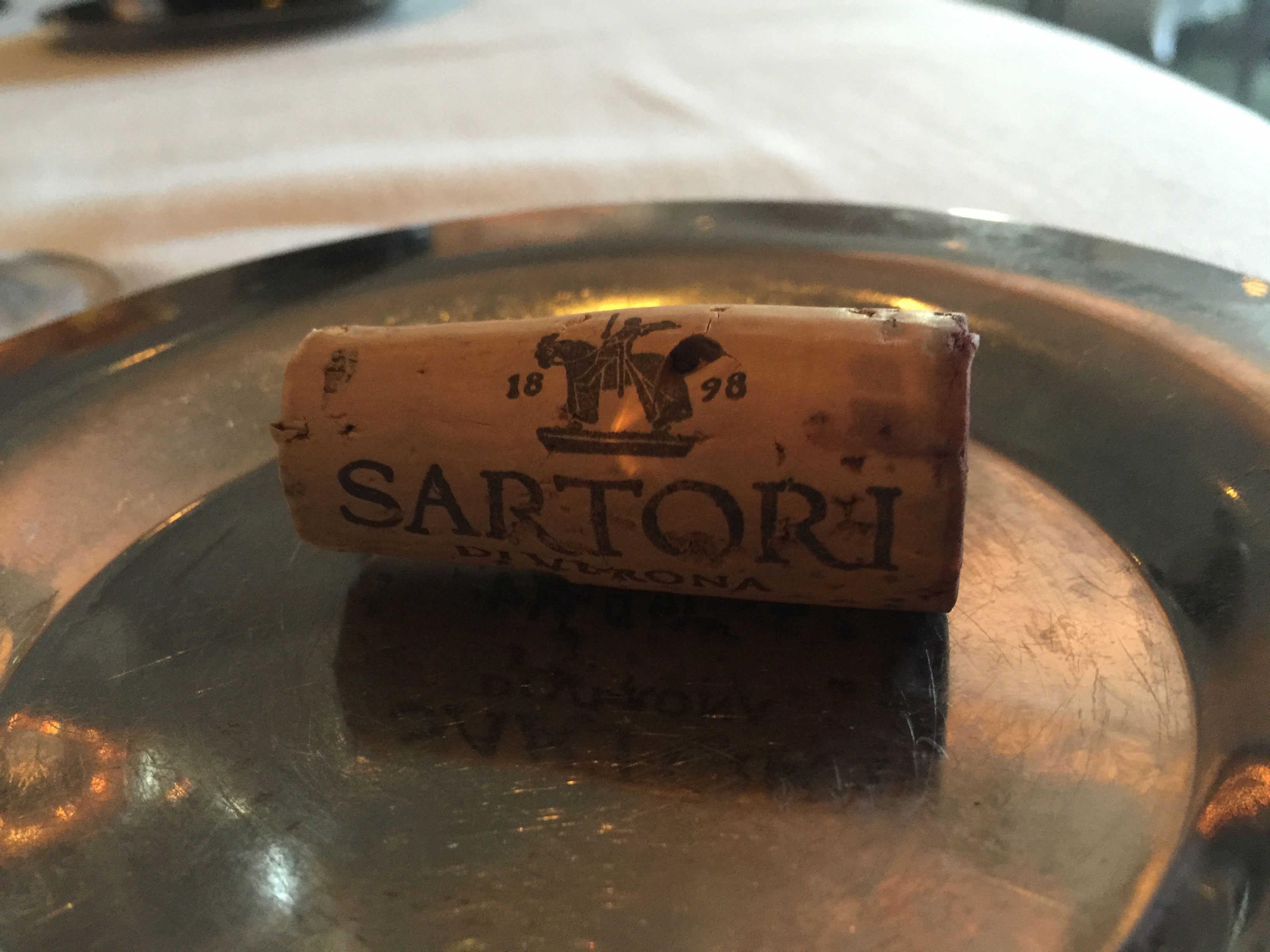 The roasted chicken with an ash roasted carrot was served with a smoked potato puree and a foie gras jus.  The chicken dish at L'Espalier, which changes with the seasons, is always one of my favorite things and this one stunned.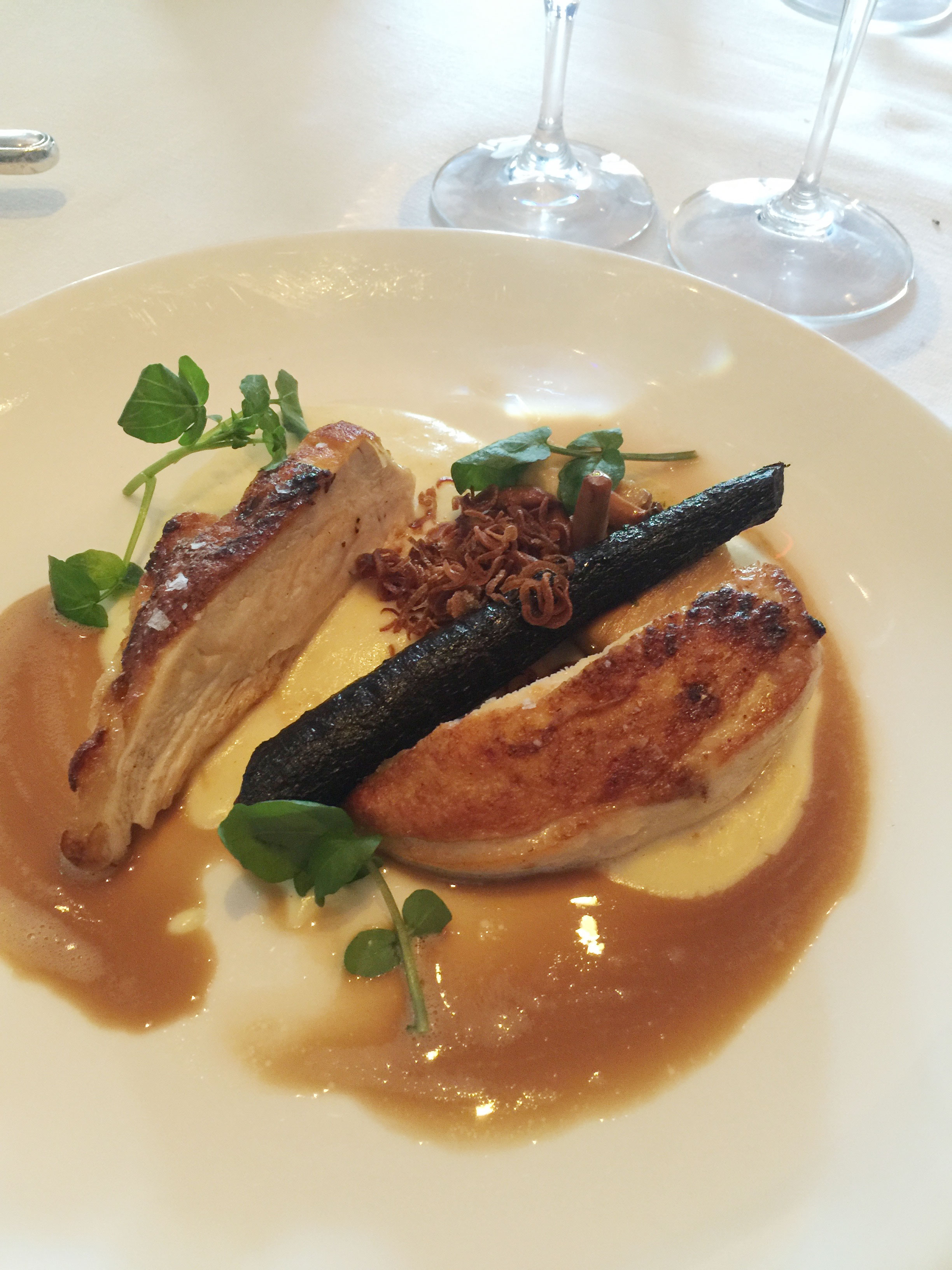 The perfectly cooked beef tenderloin was served with house made pasta in a cracked pepper sauce and beef jus. Wonderful.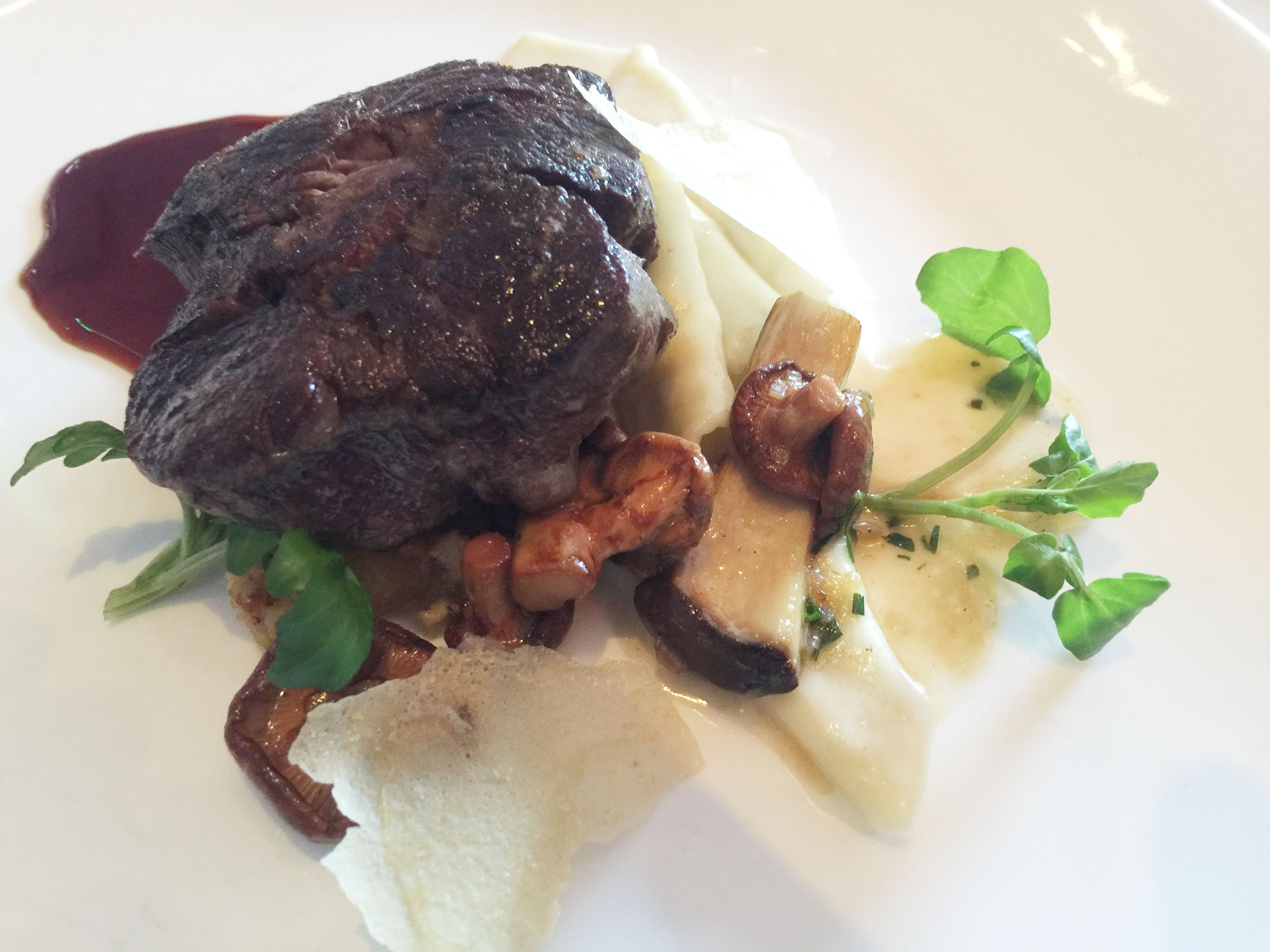 L'Espalier is known for their cheese trolly and it really is exceptional.  In fact, you can stop by anytime just to have some cheese and a drink in their salon.  We requested all old world cheeses this time and the results were amazing.  We had a Rocchetta from Italy (sheep, cow and goat), a Manchego Curado (sheep's milk) from Spain, a Taleggio from Italy, a Epoisses de Bourgogne from France (the gooey beauty pictured center below), a Beemster which is a 26 month aged gouda from Holland and a Fourme D'Ambert from France (all cow).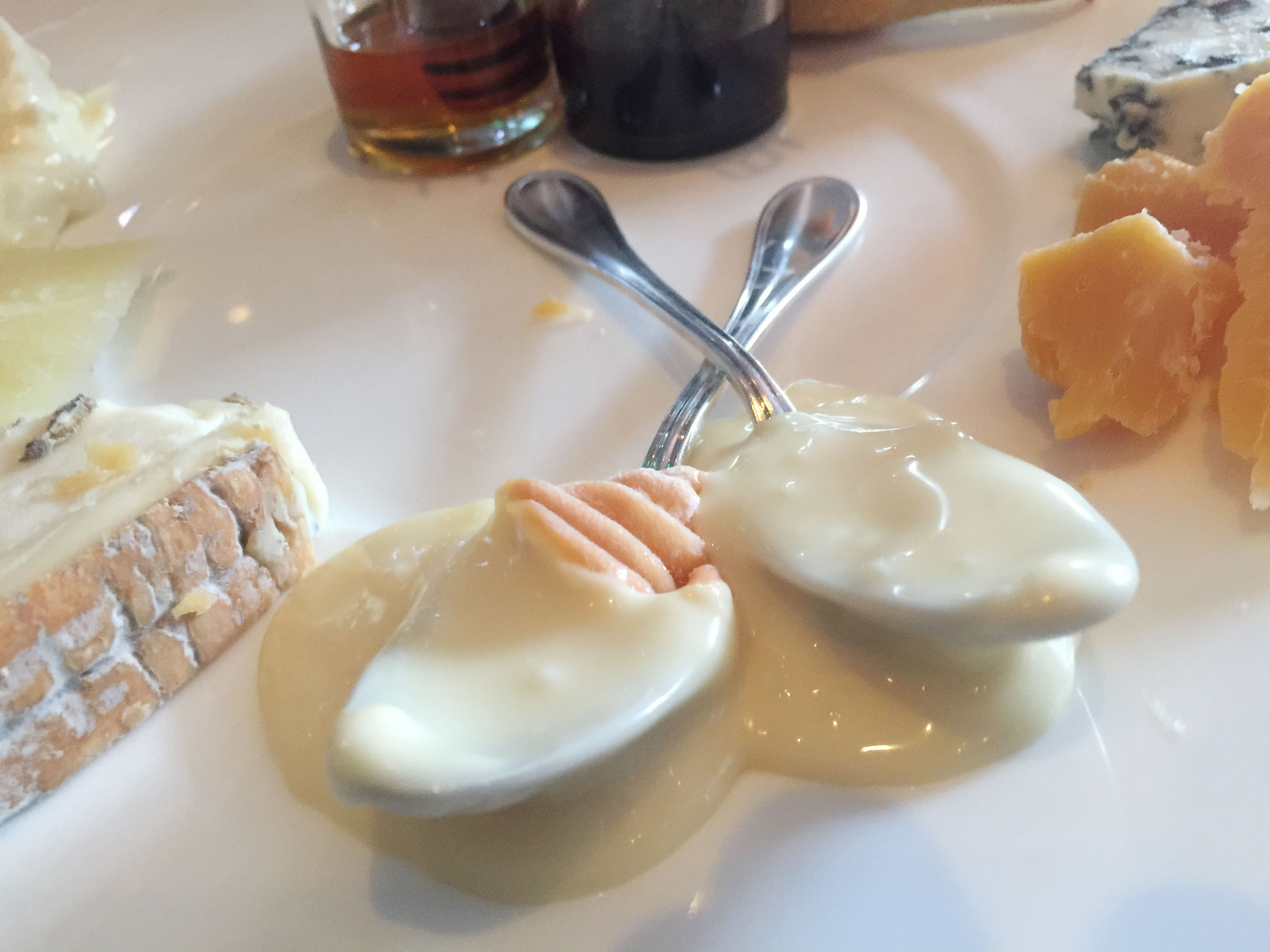 A couple of generous pours of cognac finished the meal and then it was a lovely stroll though the Public Garden and the Common on our way back home.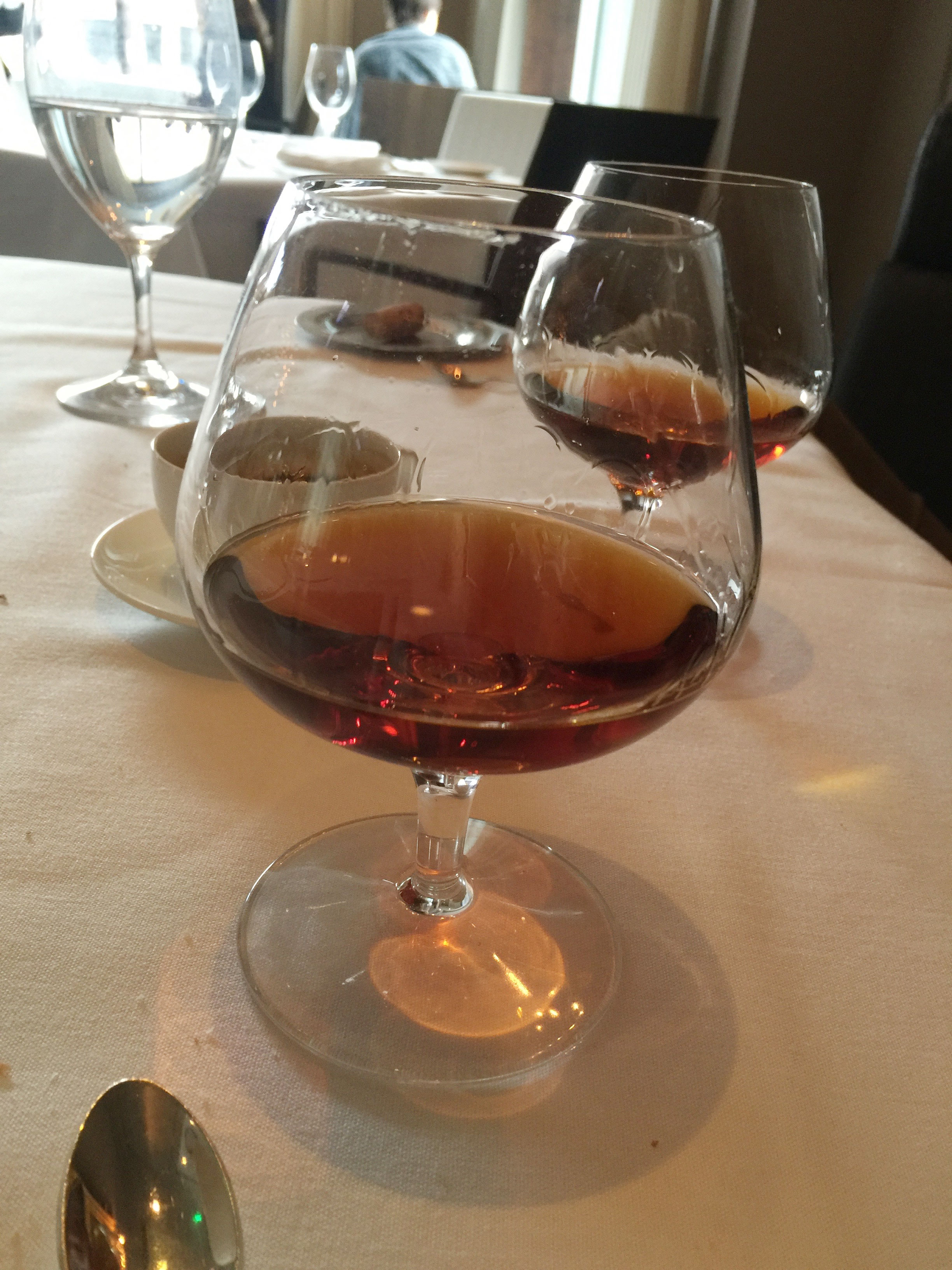 L'Espalier is one of the few remaining true fine dining restaurants in Boston.  In our experience, Chef Frank McClelland is putting out some of the best food (if not the best food) in Boston and can hold his own comfortably with some of the best restaurants around the world.  We are so lucky to have L'Espalier here in Boston.