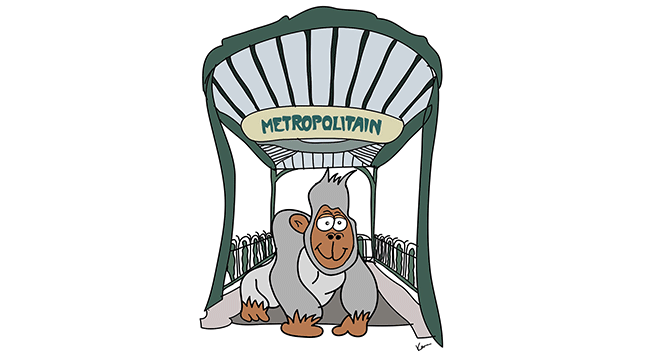 Dinner on day five was at Gare au Gorille.  What a truly fun, wonderful experience.  Cool vibe, great food, terrific service.  Love love love!! We started the day exploring Jardin des Plantes – the beautiful botanical garden in the 5th for the first time.  It was the King's garden and was originally planted as a medicinal garden by Louis XIII's doctor.  It is a beautiful spot that the pictures (mine anyway) do not do justice.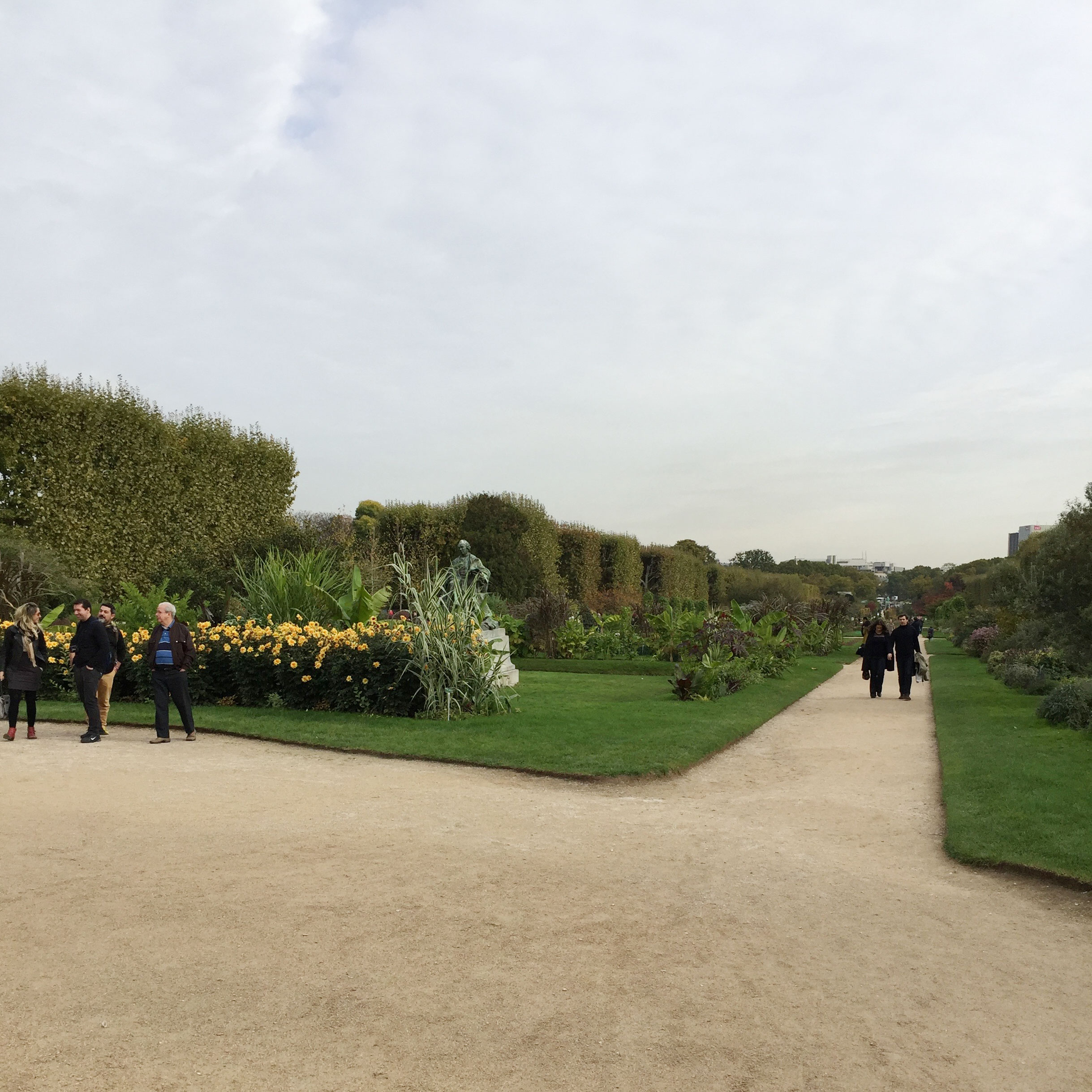 We toured the greenhouses which contain a stunning display of exotic plants and trees.  Incredibly cool!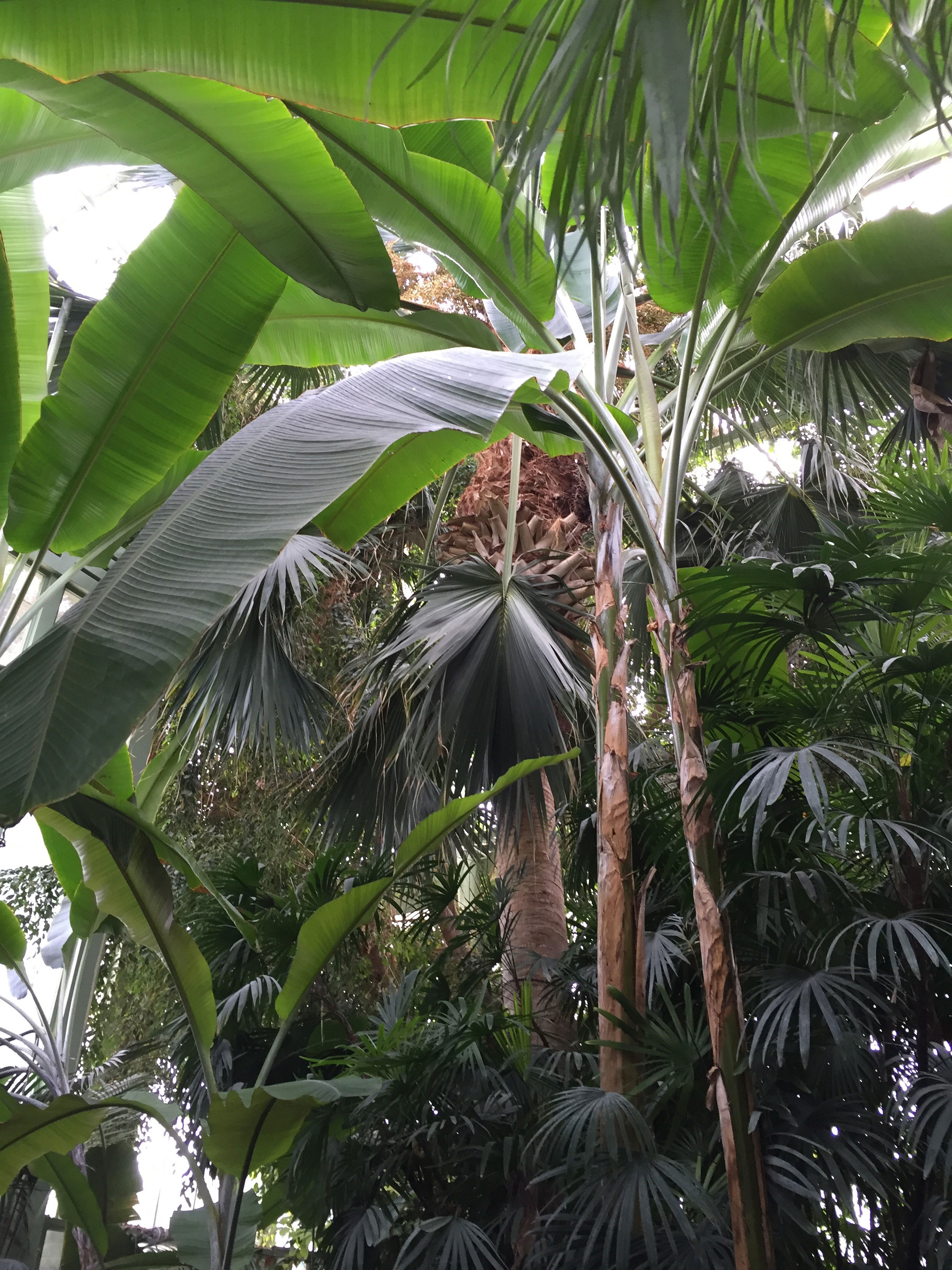 After the garden tour we grabbed a quick lunch at Terroir Parisien ( Yannick Alleno's restaurant).  I'm not a big fan of this place but it was a short walk from the gardens and is easy to get into at the last minute (hmm?).  They make a terrible martini but the food is ok – the rare dish can push into the very good category and there is the occasional miss (avoid the pasta) but most are fine.  It has a generic feel to it that rubs me a little the wrong way but it does seem to be a place where you can order a couple of starters and a glass of wine and they are ok with it.  Given that we had dinner plans at Gare au Gorille that evening we were fine eating lightly for lunch.
On to dinner — Gare au Gorille was a restaurant we were really looking forward to visiting.  Located in the 17th on Rue des Dames, it is a hip, high-energy place.  A fairly minimalist interior which was comfortable and inviting.
The menu (and the prices) were inviting as well.  We chose three small plates, a couple of sides of vegetables and one larger plate which is meant for two.  We shared everything.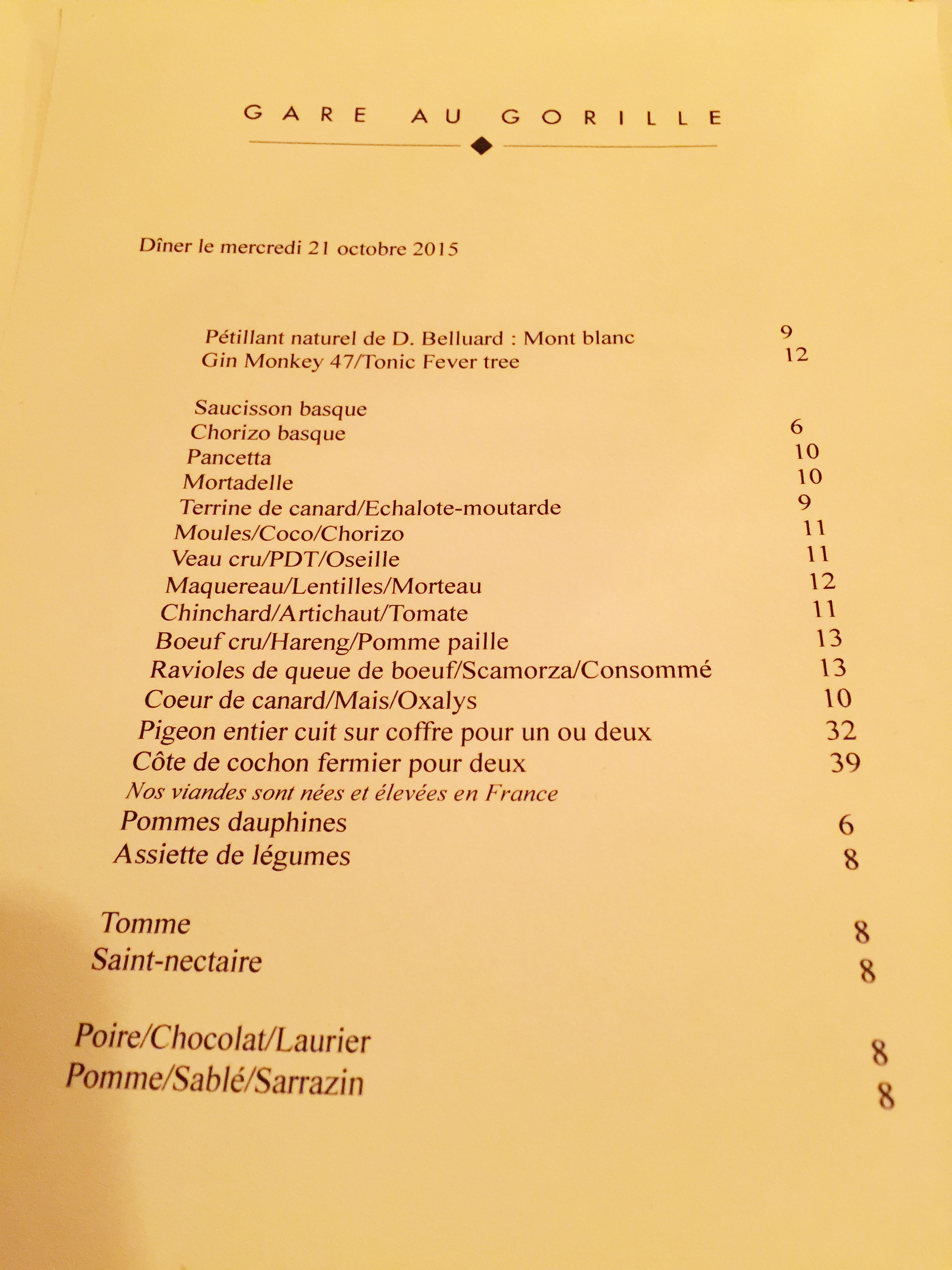 First up was the saucission basque.  Just sensational.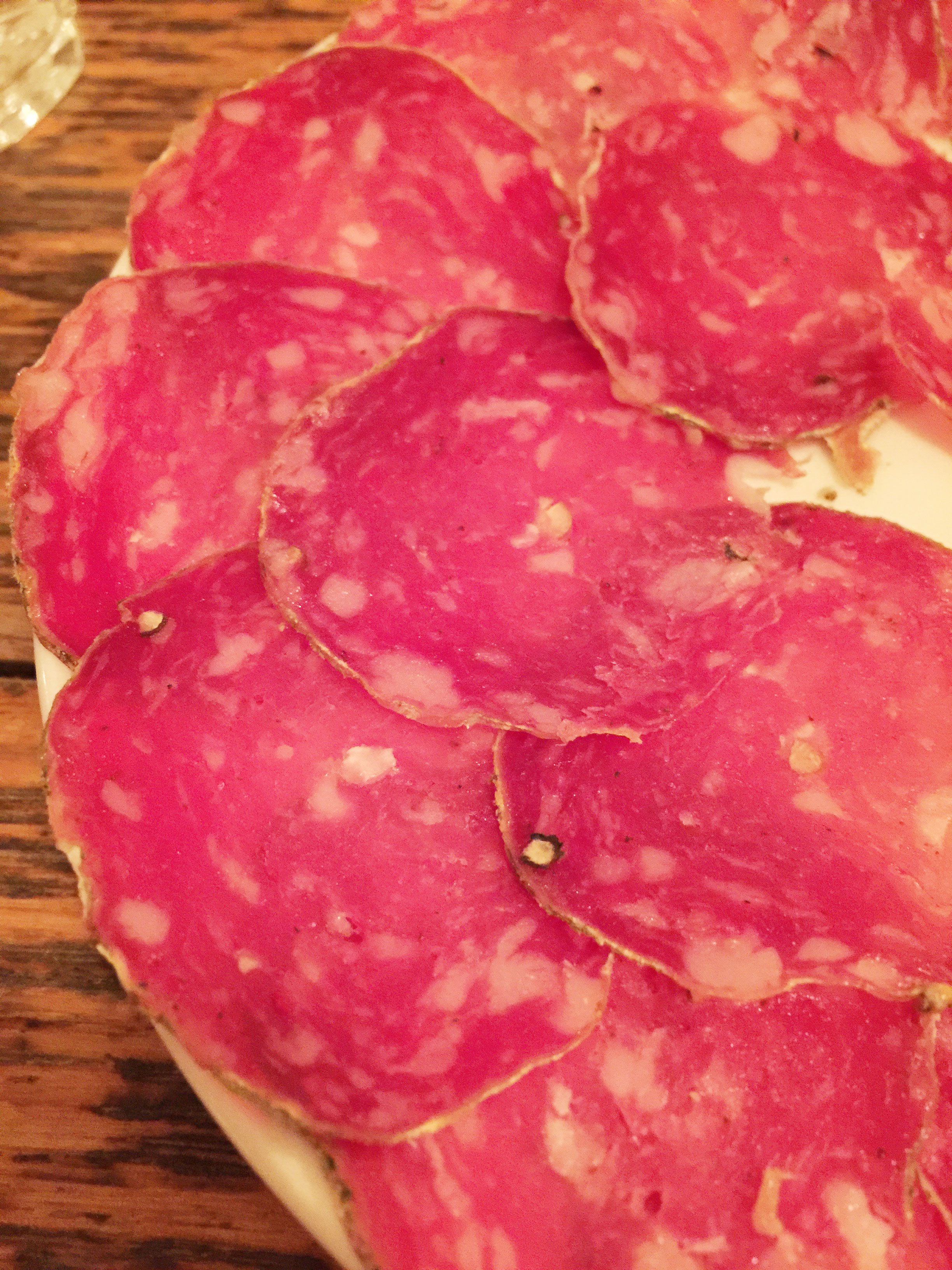 Next was the mackerel and lentils with bitter greens.  Really bright and fresh tasting.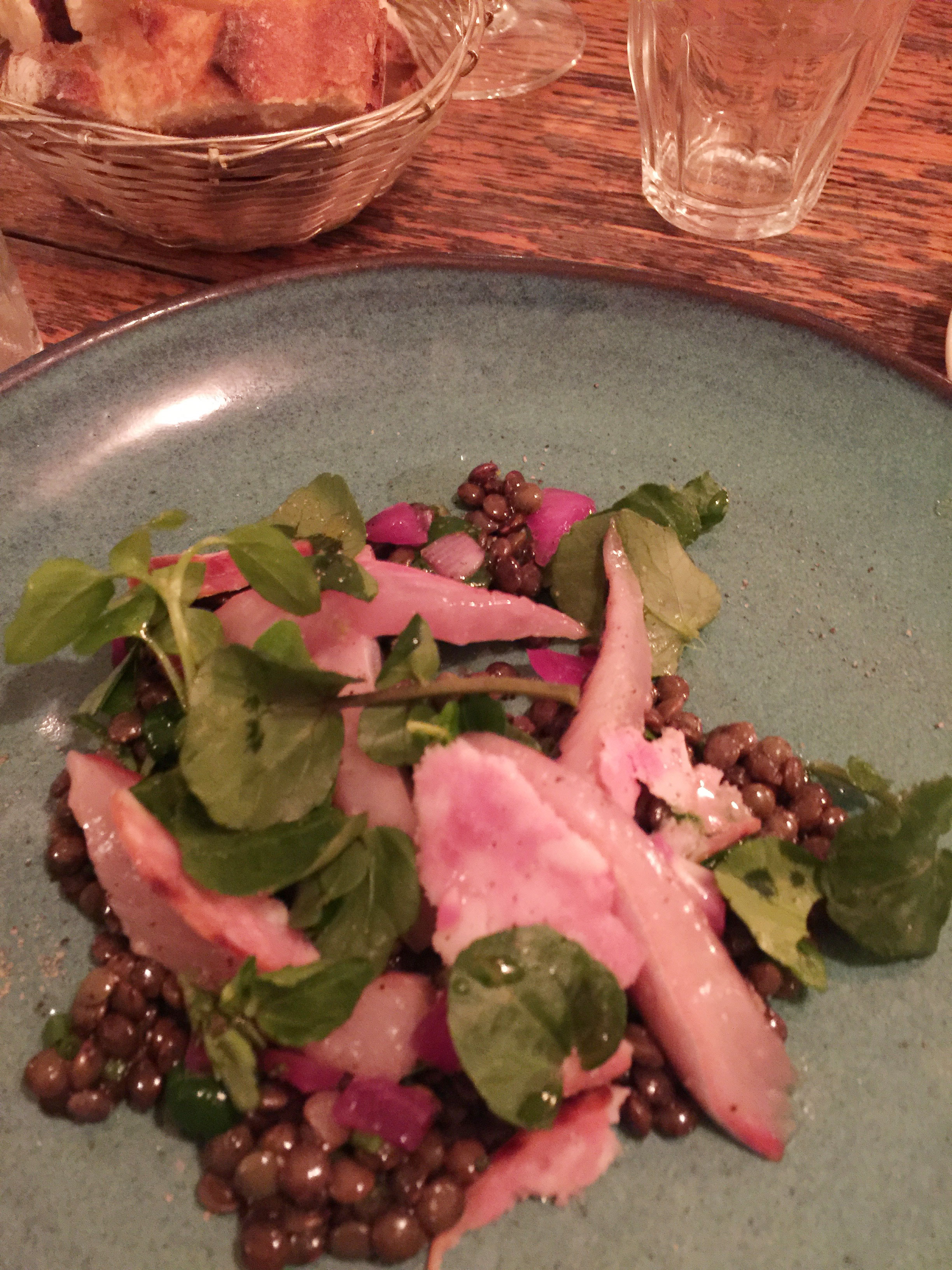 This was a cured fish dish (Chinchard) with shaved artichoke, fennel and tomatoes. Again just delicious.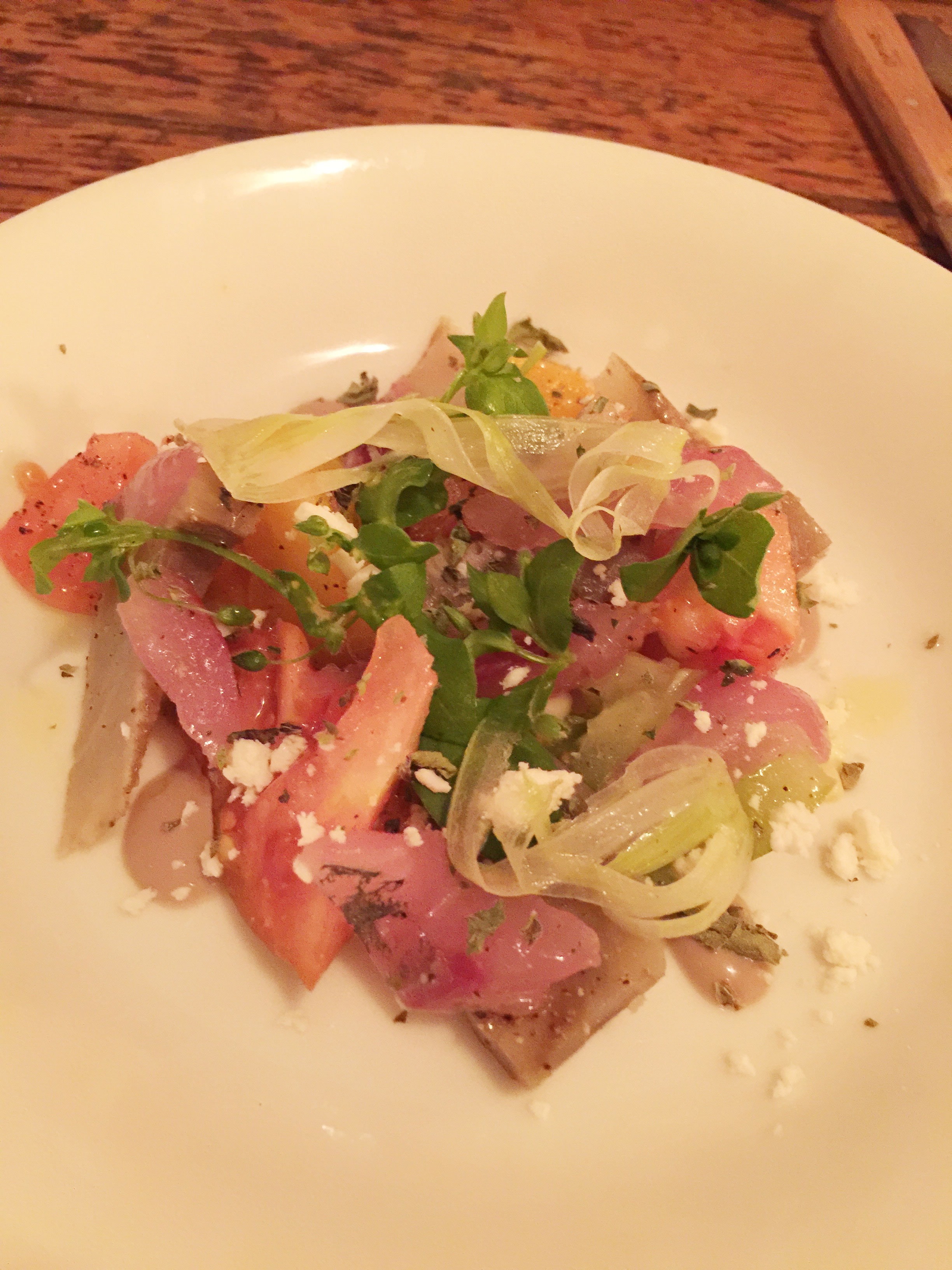 The vegetable plate was a wonderful reminder of how few vegetables we were eating.  Perfectly cooked and badly photographed  – the lighting was not ideal and the food was too good to care :-).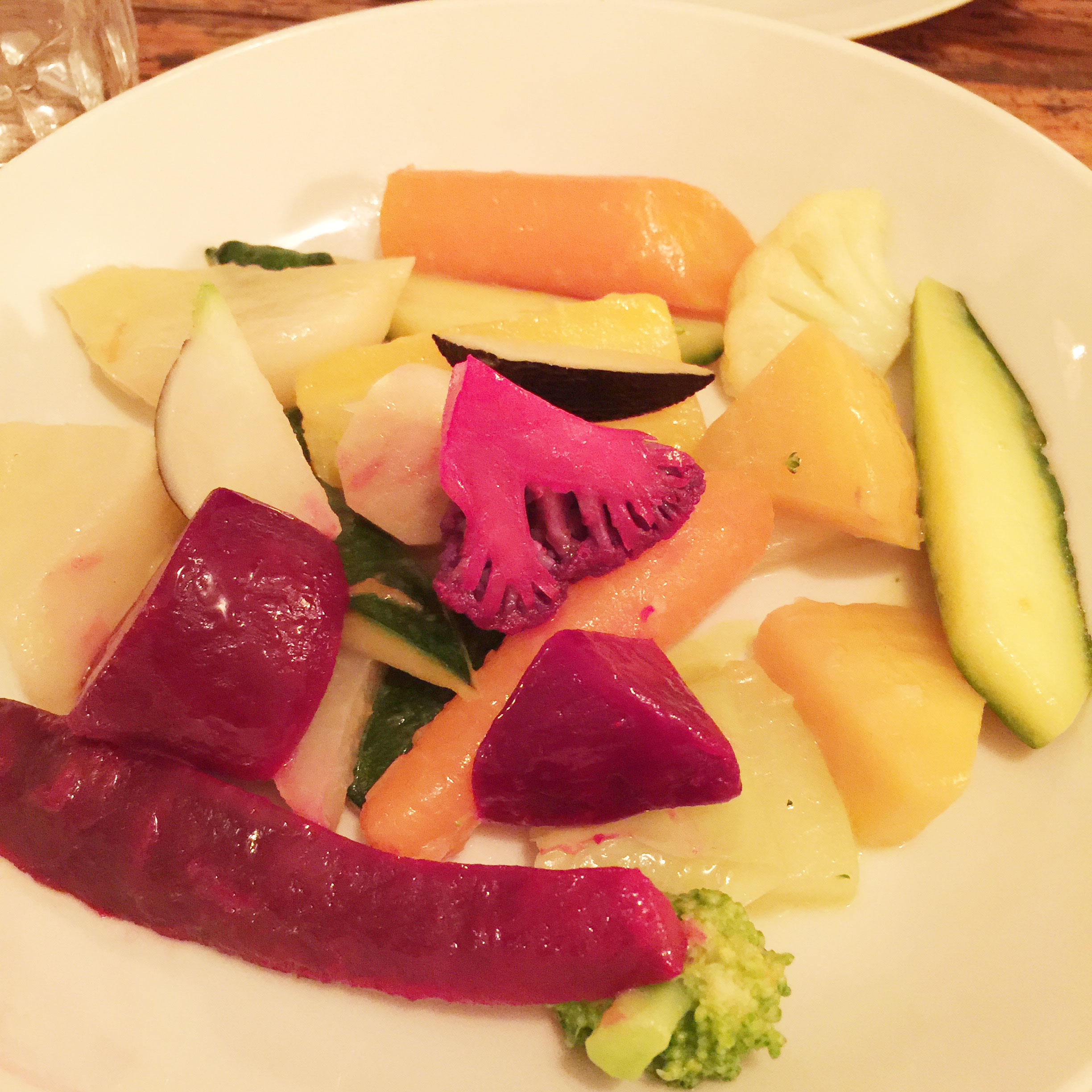 We also had the roasted porcini mushrooms.  Swoon!
For our final dish we shared the wood roasted pigeon which was served with confit onions and baby vegetables.  We pretty much ate the entire thing before I was able to snap a photo.  Just terrific and it was lining up to be the best dish of the trip (spoiler alert: it did not get the nod ultimately).
We finished by sharing both cheeses and a hearty red wine from Greece that the waiter recommended.  Really just a terrific experience where all the pieces come together — great, relaxed service, delicious, well-executed food and an overall super fun time.  I would be a regular here if I lived in Paris!