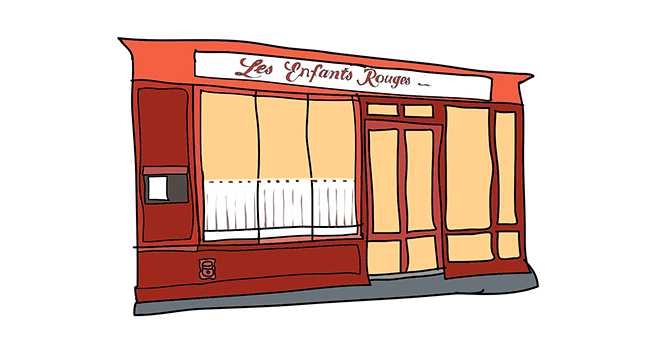 Sunday night found us heading to Le Marias for dinner at Les Enfant Rouges.  This would be the most traditional food we would eat while in Paris.  The chef, Dai Shinozuka, formally the sous chef a Le Comptoir hails from Toyko.  His wife Tomo runs the front of the house.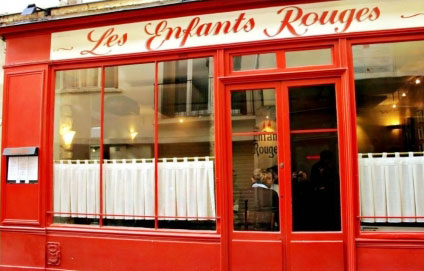 The restaurant is tiny and, depending on where you are seated, getting to and from your seat is a bit like playing twister with your fellow diners.  We are not the type to chat up strangers at restaurants but given that we were basically seated at the same table as the people on either side of us we soon learned where they were from (Ireland and Geneva), what dishes they enjoyed the most (the venison was very well received) and where they had the "absolute best pastry" (Pierre Herme at 72, Rue Bonaparte) – they had us take a photo of their phone they were so enthusiastic.  Note – we did not actually go to Pierre Herme but they insisted it was terrific so I pass along the recommendation.
The menu is 40€ (37€ if you skip dessert).  There are a couple of dishes that have supplements as well.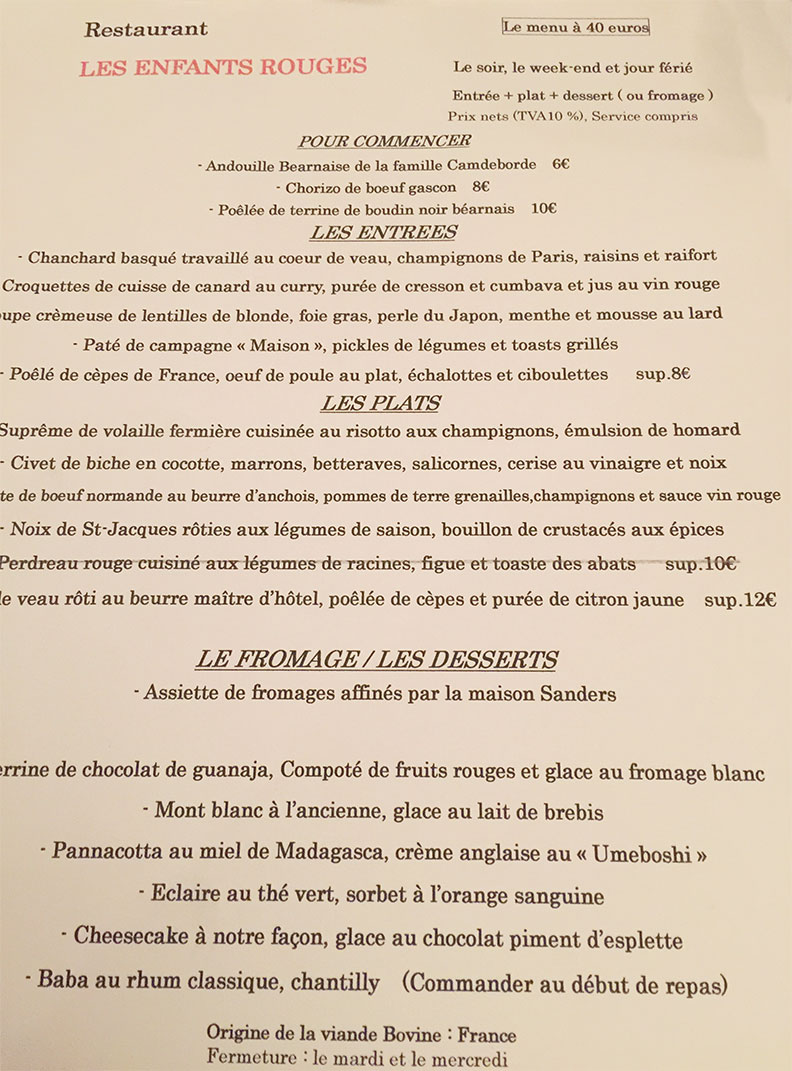 Given that the chef was originally from Japan and something random I read along the way I had this notion that the cooking at Les Enfants Rouge would traditional French done with a light touch.  Ha!  The healthy lentil definitely met its match in this soup.  The chef added cream.  And foie gras.  And tapioca for an extra little dose of carbs.  The final flourish was the "mousse au lard" aka bacon foam.  Although there was no actual evidence that there were lentils in this soup it was tasty but extremely rich.
We also had the roasted mushrooms on a sunny side up egg.  Tasted great but doesn't everything taste great when there is an egg on the plate?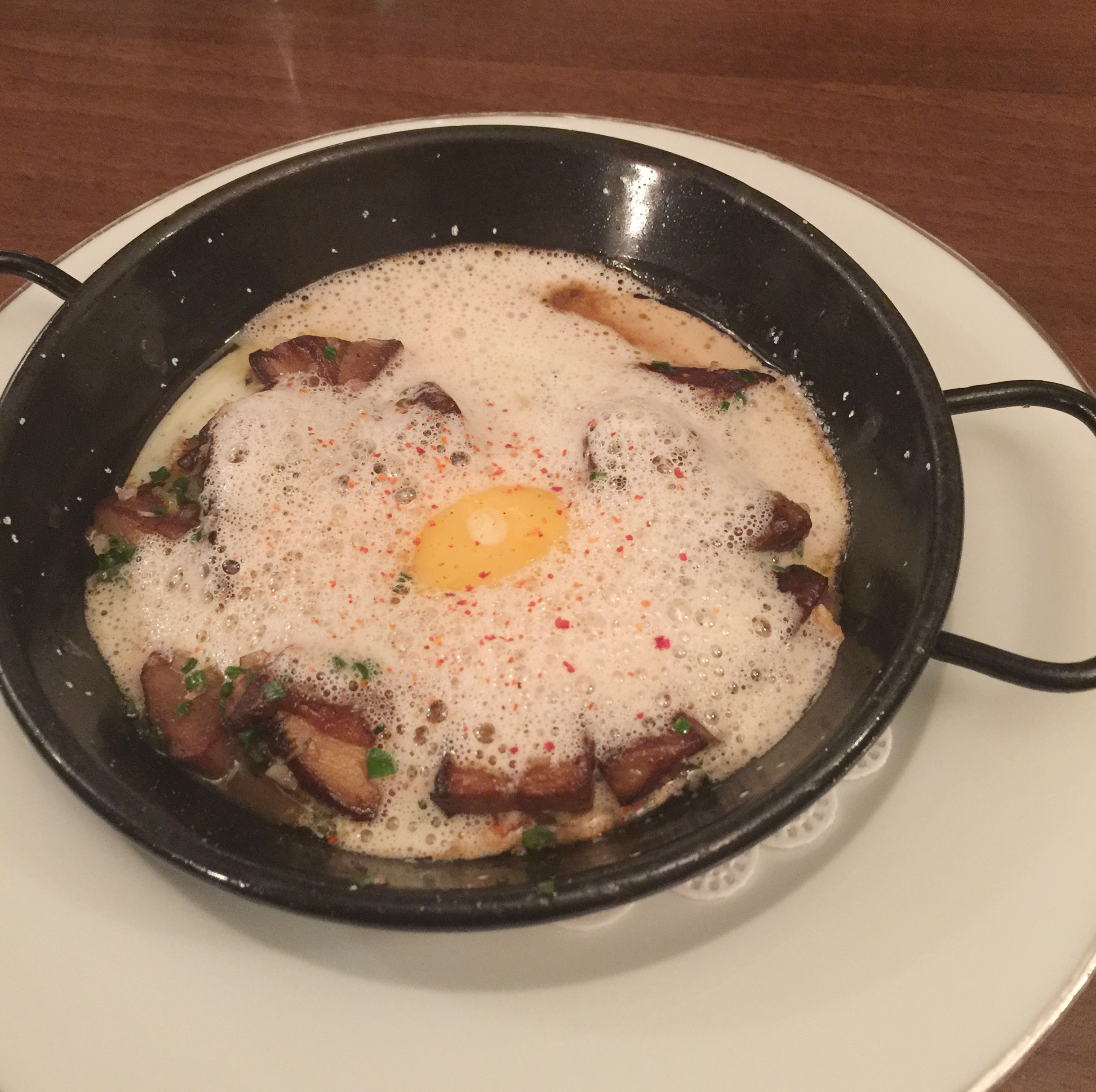 The scallop main was actually nice and light.  Seared scallops topped with slightly pickled vegetables and adorned with what appeared to be kind of a dehydrated seafood broth.  It brought a nice crunch to the dish.  Our other main was the veal which was well cooked but a little heavily sauced.  We spilt a nice cheese plate to finish.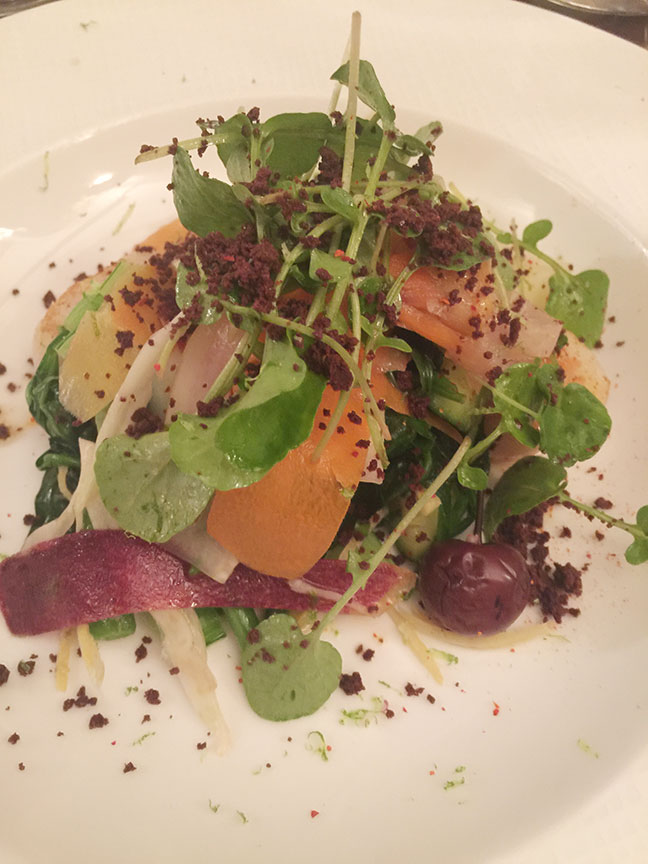 When we were there every seat in the restaurant was taken as this is clearly a popular spot (especially on a Sunday).  The service was very pleasant but they were without a doubt understaffed.  The food was a little too heavy for our taste and the room was just a little too cramped and hot for a truly enjoyable experience.  Overall, it was a fun night but not one we will likely repeat.
Les Enfants Rouge
9 Rue de Beauce, 75003
01 48 87 80 61
Reservations on Facebook – https://www.facebook.com/enfantsrouges/