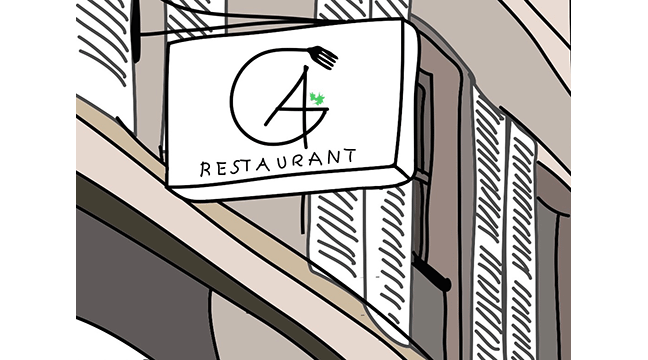 Our first night in Paris found us returning to Restaurant L'AG.  We actually enjoyed a couple of dinners here this past summer.  This is a sweet little spot is located at 2 Rue Clément in the 6th.  The restaurant combines warm service, fun and creative cuisine with a spot on price point.  Plus it is right around the block from where we stay.  An entree, plat and dessert are offered for just 28€ and and entree, fish course, meat course, cheese course and dessert course will run you just 40€.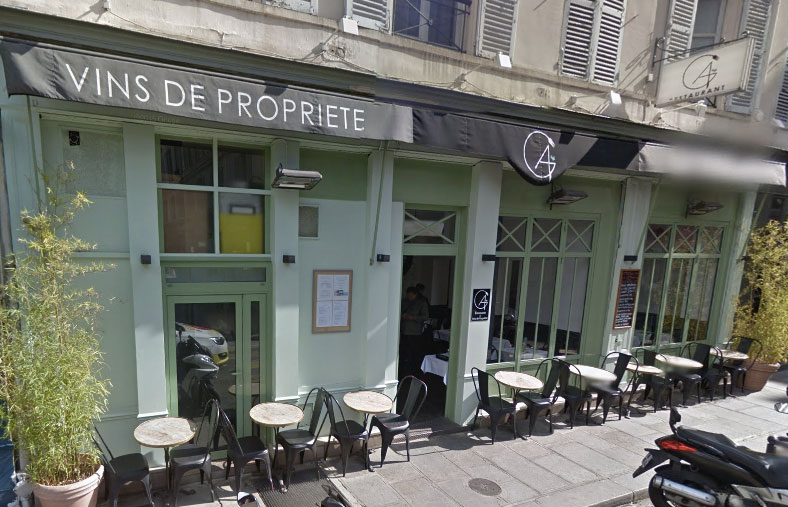 Our meal began with tasty squid ink and parmesan crackers that paired beautifully with a couple of glasses of champagne.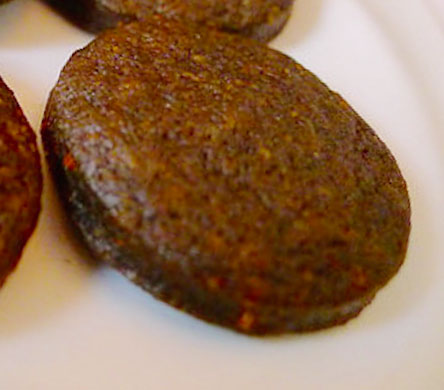 This was followed by a amuse of a cod fritter topping an artichoke cream. The fritter was soft and crispy – not even slightly greasy – and the artichoke cream was a nice pairing.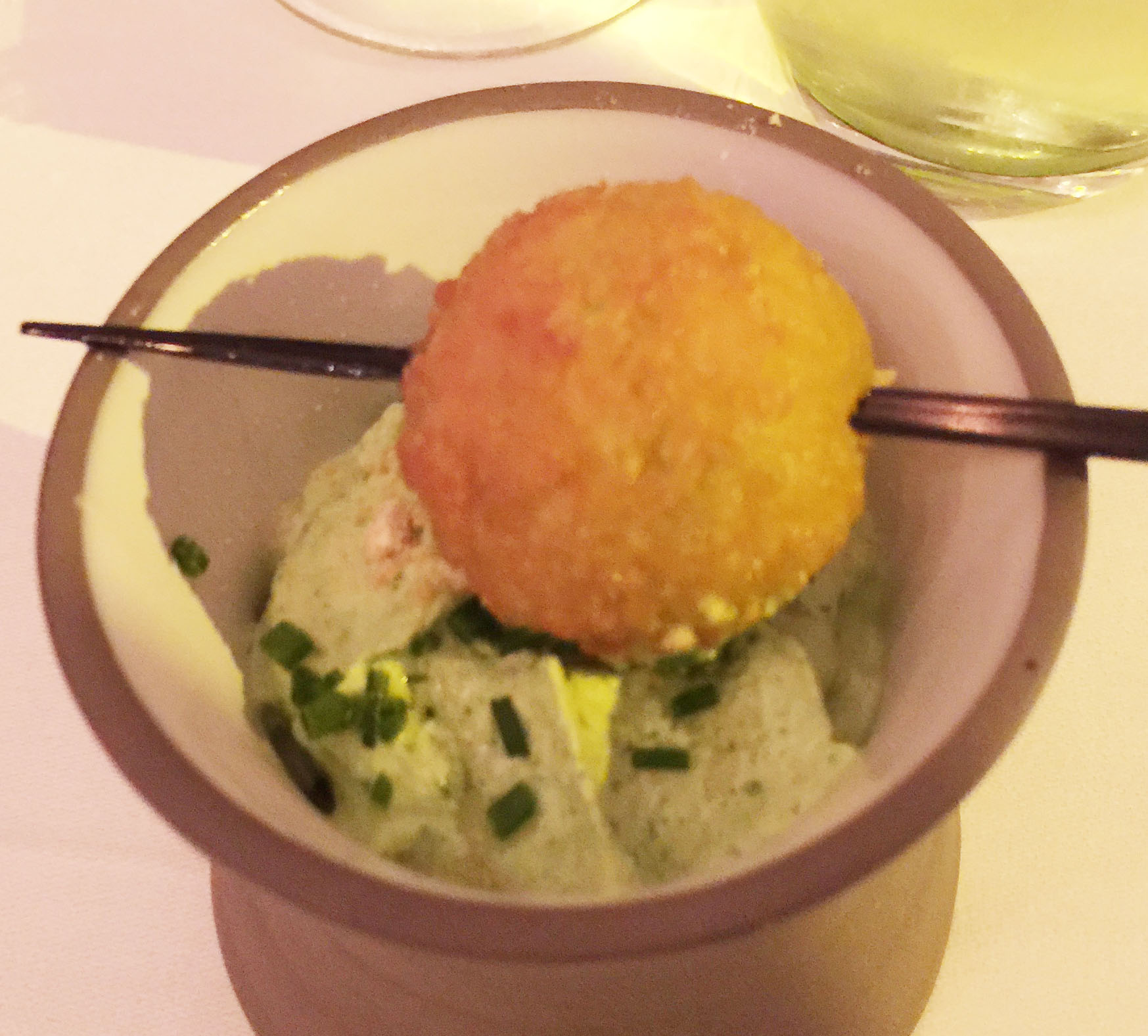 It was our first night so not everything was photographed but we had a marvelous chicken ravioli in a sweet potato broth.  The menu offered "Thon snacked" which I had to get because although I eat a lot of tuna I have never had it "snacked".  It was basically just seared tuna bites with chioggia beets, cabbage and black sesame.  Fairly standard preparation for tuna but nicely done.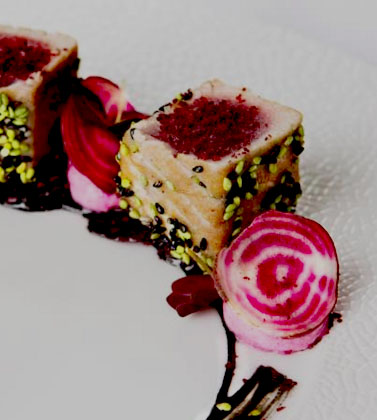 For our main course, we had the poached egg on an artichoke flan as an entree which was sauced table side with some sort of cream sauce that pushed it into the "too rich" for me category but a plate of gorgeous turbot with a seafood risotto dressed with small clams was simply perfect.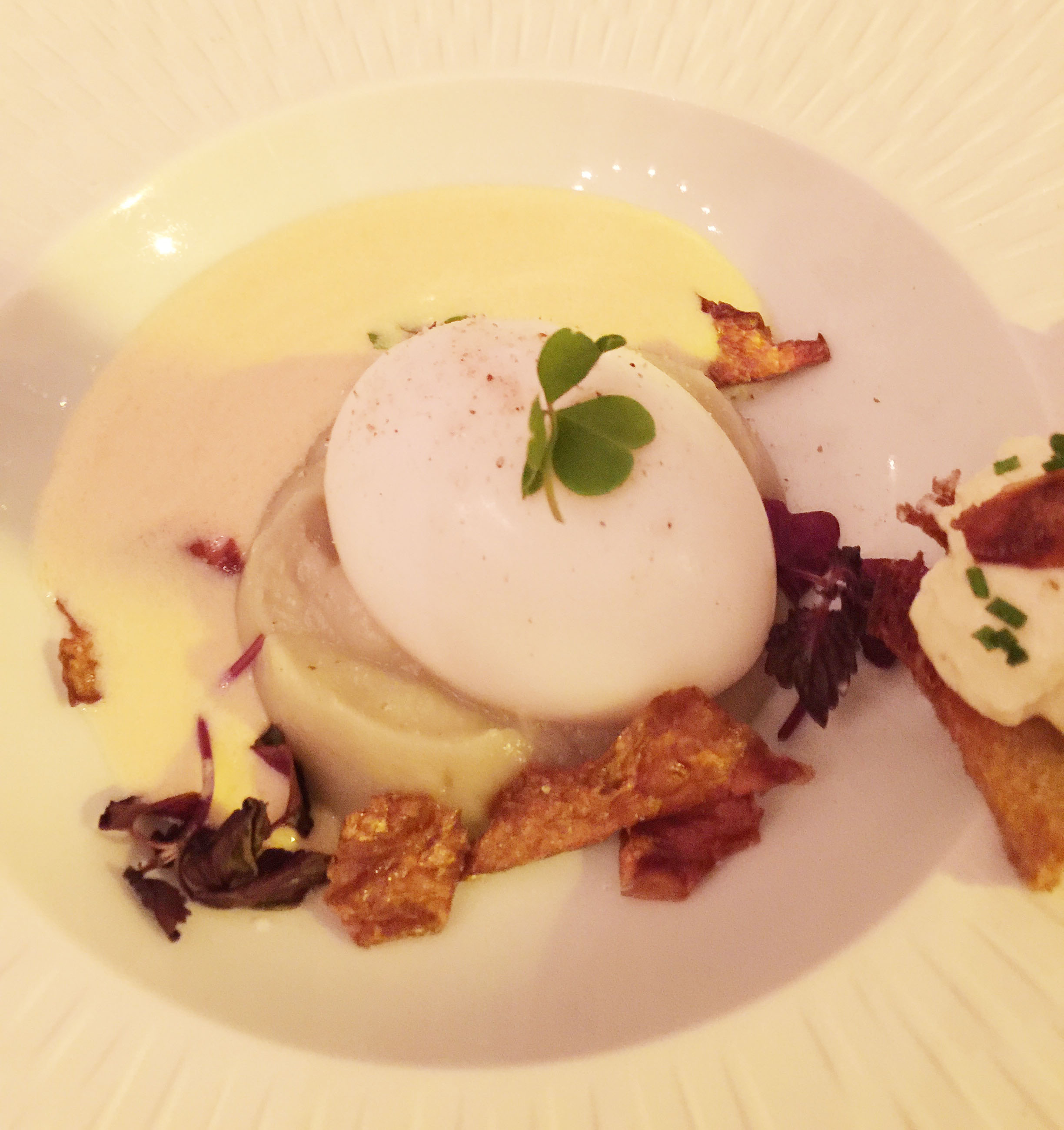 Despite my protests above about the egg dish being too rich, we found room to share our first (but certainly not last) cheese plate of the trip. Great assortment of French cheeses all at the perfect temperature.  Overall a very enjoyable first night in Paris.
Restaurant L'AG
2 rue Clément, 75006
01 43 25 77 66
Online reservations